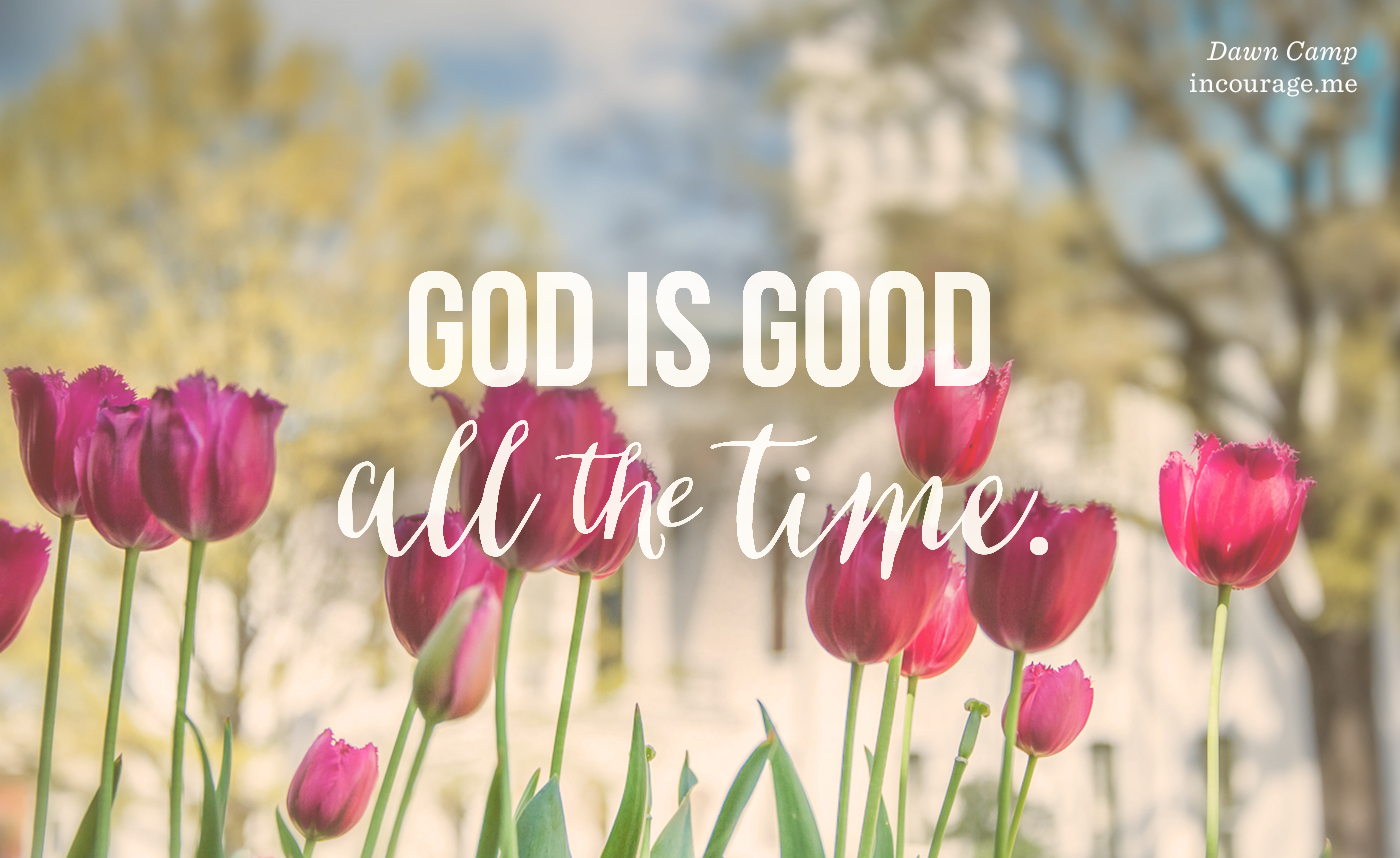 We are "made good" and whole by Jesus. He alone can do this. And He did. It is done. God is good and in a good mood.
Because of that, we are saved from a whole bunch of trouble.
Without Jesus, we run smack into to it. No avoiding that.
God's goal for is to "be good" in Jesus. We are a new person.
"A good person is saved from much trouble;  a bad person runs straight into it." ~King Solomon (Proverbs 11:8)
How am I doing with being selfless on behalf of others?
It is a pretty telling question if I answer it honestly.
How am I at giving to the poor?
Am I visiting the sick?
How is my prison ministry going?
Goodness is a fruit of the Holy Spirit of God. Goodness is the quality of being or doing good. In the fruits of the Spirit, I think I have to see them in tandem. Do I have love, joy, peace, patience, kindness, faithfulness, gentleness, and self-control? If so, I probably also have goodness.
Paul lists the "fruit of the Spirit". "Fruit," here, means "beneficial results," the good things that come from the Spirit's indwelling. As the Holy Spirit works in my life, my character changes. Where I had harbored selfishness, cruelty, rebelliousness, and spite, I now possess love, joy, peace, patience, kindness, goodness, faithfulness, gentleness, and self-control. Everything in the list reflects the character of God, and goodness is one that relates directly to morality.
Goodness is virtue and holiness in action. It results in a life characterized by deeds motivated by righteousness and a desire to be a blessing. It's a moral characteristic of a Spirit-filled person. The Greek word translated "goodness," agathosune, is defined as "uprightness of heart and life." Agathosune is goodness for the benefit of others, not goodness simply for the sake of being virtuous.
Goodness is not a quality I can manufacture on my own. James 1:17 says,
"Every good thing given and every perfect gift is from above, coming down from the Father of lights."
This certainly includes a life characterized by goodness. In letting the Holy Spirit control me, I am blessed with the fruit of goodness. As others see our good works, they will praise our Father in heaven.
There are only 4 verses in the New Testament that directly talk about goodness. There are hundreds that discuss good and evil.
We start with the words of Jesus. When called good by the "rich young ruler", Jesus (the Son of God) said "Why do you call me good? No one is good—except God alone." We start with that as our premise. Left to our own devices, we are not good. In the new life in Jesus, we are called on to do good. If we live in the power of the Holy Spirit, that will be fruit and we will do good.
Jesus clearly calls us to do good works!
"Let your light shine before men in such a way that they may see your good works, and glorify your Father who is in heaven." ~Jesus | Matthew 5:17
Here are the references to goodness
And concerning you, my brethren, I myself also am convinced that you yourselves are full of goodness, filled with all knowledge and able also to admonish one another. (Rom 15:14 )
But the fruit of the Spirit is love, joy, peace, patience, kindness, goodness, faithfulness, (Gal 5:22 )
For you were once darkness, but now you are light in the Master. Live as children of light (for the fruit of the light consists in all goodness, righteousness and truth) and find out what pleases the Master. (Eph 5:8-9 )
To this end also we pray for you always, that our God will count you worthy of your calling, and fulfill every desire for goodness and the work of faith with power, (2 Th 1:11 )
Jesus is clear on this!
There is a special place in hell reserved for me if I think I can ignore those in need and not do good. I need to take this seriously. There is no excuse. Jesus has warned me.
"Then he will say to those on his left, 'Depart from me,you who are cursed, into the eternal fire prepared for the devil and his angels. For I was hungry and you gave me nothing to eat, I was thirsty and you gave me nothing to drink, I was a stranger and you did not invite me in, I needed clothes and you did not clothe me, I was sick and in prison and you did not look after me.'
"They also will answer, 'Master, when did we see you hungry or thirsty or a stranger or needing clothes or sick or in prison, and did not help you?'
"He will reply, 'Truly I tell you, whatever you did not do for one of the least of these, you did not do for me.' | Matthew 25:41-45
James had a lot to say about this!
It is clear from the message of James that faith with good works is useless. It is dead. It will get us nowhere.
James 2:14–21  — What use is it, my brethren, if someone says he has faith but he has no works? Can that faith save him? If a brother or sister is without clothing and in need of daily food, and one of you says to them, "Go in peace, be warmed and be filled," and yet you do not give them what is necessary for their body, what use is that? Even so faith, if it has no works, is dead, being by itself. But someone may well say, "You have faith and I have works; show me your faith without the works, and I will show you my faith by my works." You believe that God is one. You do well; the demons also believe, and shudder. But are you willing to recognize, you foolish fellow, that faith without works is useless? Was not Abraham our father justified by works when he offered up Isaac his son on the altar?
James 2:26  For just as the body without the spirit is dead, so also faith without works is dead.
James 3:13  — Who among you is wise and understanding? Let him show by his good behavior his deeds in the gentleness of wisdom.