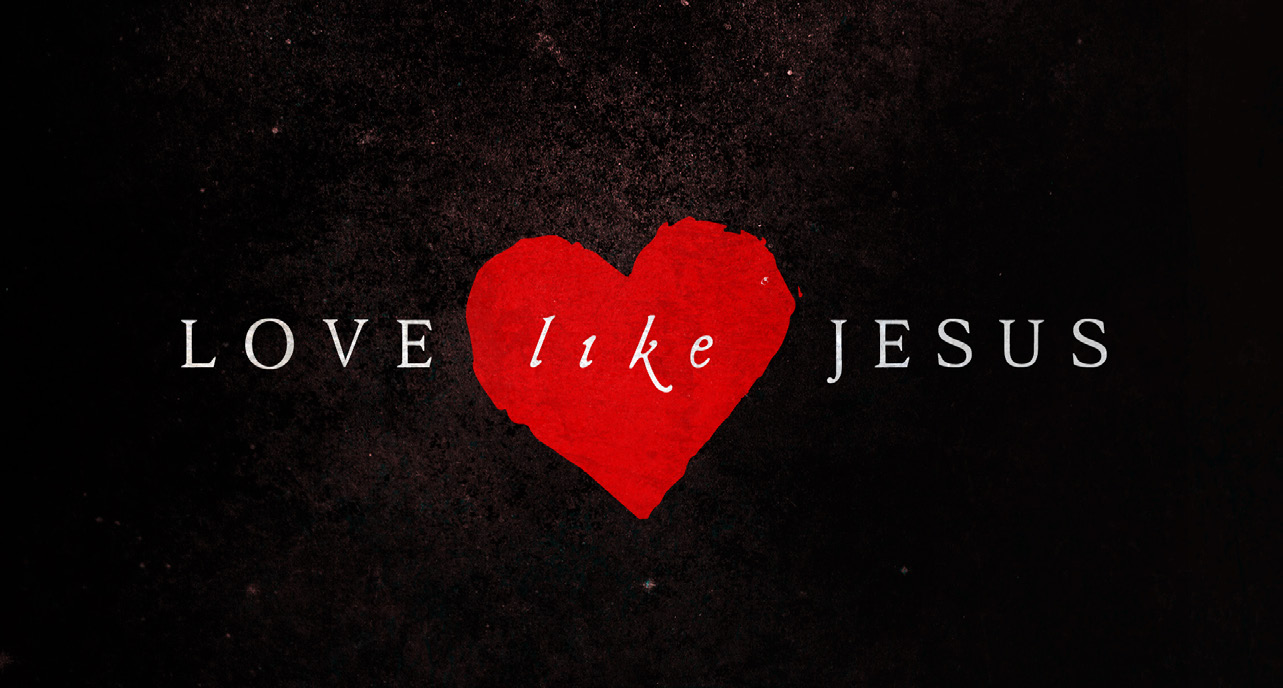 Jesus demonstrated His love for us by dying on the cross so that we can be reconciled to God the Father.
Jesus has sealed us with the Holy Spirit. The death of Jesus is how we know what love is. Now this is some good news!
I must confess that I am not the best at loving people. I am challenged many days. There is good news though. I have the Holy Spirit.
So … let's dig in. There is much to learn on how to love.
1 John 3:16 (NASB) —

We know love by this, that He laid down His life for us

; and we ought to lay down our lives for the brethren.
1 John 4:10 (NASB) — In this is love, not that we loved God, but that

He loved us and sent His Son to be the propitiation for our sins

.
John 15:13 (NASB) —  "Greater love has no one than this, that

one lay down his life for his friends

."
Ephesians 5:2 (NASB) — And walk in love, just as t

he Messiah also loved you and gave Himself up for us

, an offering and a sacrifice to God as a fragrant aroma.
Ephesians 5:25 (NASB) — Husbands, love your wives, just as the Messiah also loved the church and gave Himself up for her.
What should I do? I get to decide whether to love or not. So do you. I often am not loving. I can be mean and cruel. I have no defense. "Master Jesus the Messiah, Son of God, have mercy on me, a sinner."
Is there Good News? There is good news in that the Word of God and Jesus offers an understanding of the source, character, requirement and value of love, based on the nature and actions of God our Father. Jesus sums up God's goal (command) for me as one of loving God and my neighbors.
"You shall love the Lord your God with all your heart, and with all your soul, and with all your mind.' This is the great and foremost commandment. "The second is like it, 'You shall love your neighbor as yourself.' ~Jesus | Matthew 22:37
The Greek word here is ἀγάπη agape. The Greek word agape is often translated "love" in the New Testament.
How is "agape love" different from other types of love? The essence of agape love is goodwill, benevolence, and willful delight in the object of love. Unlike our English word love, agape is not used in the New Testament to refer to romantic or sexual love.
It does not refer to close friendship or brotherly love", for which the Greek word philia is used. Agape love involves faithfulness, commitment, and an act of the will. It is distinguished from the other types of love by its lofty moral nature and strong character. Agape love is beautifully described in 1 Corinthians 13.
Love: The Superior Way
If I speak human or angelic tongues but do not have love, I am a noisy gong or a clanging cymbal. If I have the gift of prophecy and understand all mysteries and all knowledge, and if I have all faith so that I can move mountains but do not have love, I am nothing. And if I give away all my possessions, and if I give over my body in order to boast but do not have love, I gain nothing.
Love is patient, love is kind. Love does not envy, is not boastful, is not arrogant, is not rude, is not self-seeking, is not irritable, and does not keep a record of wrongs. Love finds no joy in unrighteousness but rejoices in the truth. It bears all things, believes all things, hopes all things, endures all things.
Love never ends. But as for prophecies, they will come to an end; as for tongues, they will cease; as for knowledge, it will come to an end. For we know in part, and we prophesy in part, but when the perfect comes, the partial will come to an end. When I was a child, I spoke like a child, I thought like a child, I reasoned like a child. When I became a man, I put aside childish things. For now we see only a reflection as in a mirror, but then face to face. Now I know in part, but then I will know fully, as I am fully known. Now these three remain: faith, hope,and love—but the greatest of these is love. | Christian Standard Bible (CSB) The Christian Standard Bible. Copyright © 2017 by Holman Bible Publishers. Used by permission. Christian Standard Bible®, and CSB® are federally registered trademarks of Holman Bible Publishers, all rights reserved