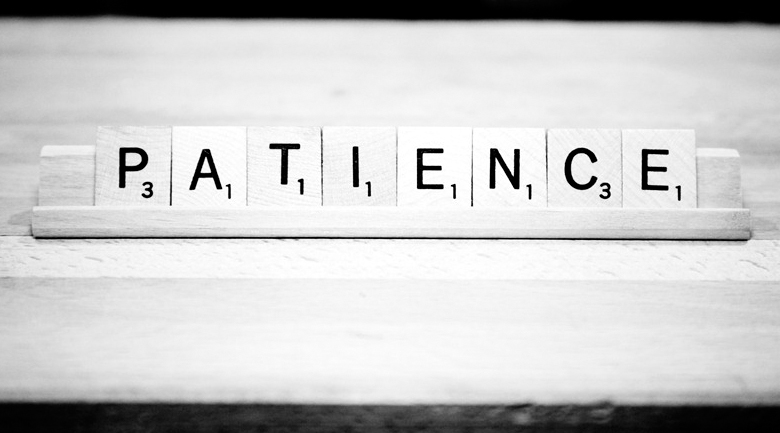 Why this matters: God is very, very patient with us. Jesus the Messiah is perfectly patient. I am so thankful for that. Where would we be without that love and caring patience? God is amazing. God is stunning in His patience. That is good news. God is in a good mood.
We shout for joy. We dance before Him.
Here is the great news. We have found mercy in Jesus!
"Yet for this reason I found mercy, so that in me as the foremost, Jesus the Messiah might demonstrate His perfect patience as an example for those who would believe in Him for eternal life." | 1 Timothy 1:16
So, what do we know about the patience of God?
God is patient with me when I miss His goal (aka sin). Jesus perfectly models that for me. Jesus is my example. Jesus shows me the way. I can't do it on my own.
Romans 2:4 says that God's patience leads to my changing my mind (aka repentance). Romans 9:22 points out that only God's patience prevents Him from destroying "the objects of his wrath." Paul glorifies the Lord for His "unlimited patience" that saved him, "the worst of sinners" (1 Timothy 1:16).
Peter highlights the patience of God in 1 Peter 3:20, pointing out that God had immense patience with the evil people of Noah's day, delaying judgment as long as possible (Genesis 6).
Today, "our Lord's patience gives people time to be saved" (2 Peter 3:15, NLT). Jesus wants me to change my mind (repent). Have mercy on me Master Jesus! Thanks be to God He does have mercy.
Regard the patience of our Master as salvation; just as also our beloved brother Paul, according to the wisdom given him, wrote to you. | 2 Peter 3:15