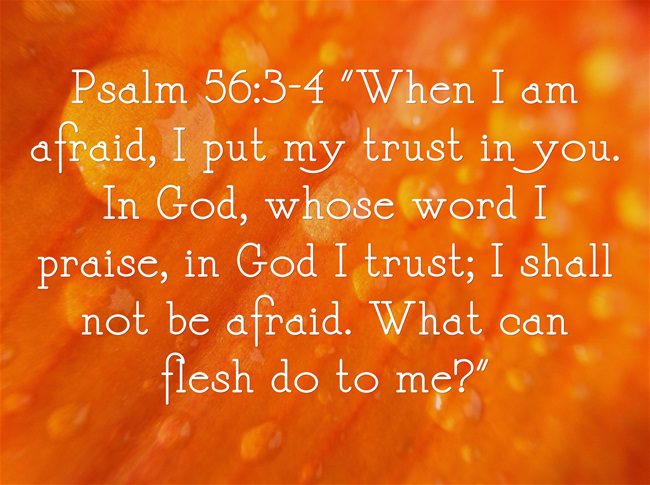 Nothing is impossible with God. Do we have confidence in Him? Do we know, deep in our inner being, that He loves us and won't leave us behind?
God's goal for us is the have faith in Him and to have courage. We can, because we know that God loves us.
Fear can be crippling.
Fear comes from the lack of supernatural courage.
God's goal for us is to have courage.
It is a gift from Him.
When there is a crisis in our lives, and they do come, our confidence must be in Him.
Our courage is with Him. He can, with a word, reverse the crisis.
He replied, "You of little faith, why are you so afraid?" ~Jesus
Matthew 8:26
May we trust Him and have His courage. May we be as Abraham was, obeying God and having courage forged by faith.
Hebrews 11:8 — 8 By faith Abraham, when he was called, obeyed by going out to a place which he was to receive for an inheritance; and he went out, not knowing where he was going.
Genesis 22:1–5 — 1 Now it came about after these things, that God tested Abraham, and said to him, "Abraham!" And he said, "Here I am." 2 He said, "Take now your son, your only son, whom you love, Isaac, and go to the land of Moriah, and offer him there as a burnt offering on one of the mountains of which I will tell you." 3 So Abraham rose early in the morning and saddled his donkey, and took two of his young men with him and Isaac his son; and he split wood for the burnt offering, and arose and went to the place of which God had told him. 4 On the third day Abraham raised his eyes and saw the place from a distance. 5 Abraham said to his young men, "Stay here with the donkey, and I and the lad will go over there; and we will worship and return to you."
Hebrews 11:17–19 — By faith Abraham, when he was tested, offered up Isaac, and he who had received the promises was offering up his only begotten son; it was he to whom it was said, "In Isaac your descendants shall be called." He considered that God is able to raise people even from the dead, from which he also received him back as a type.