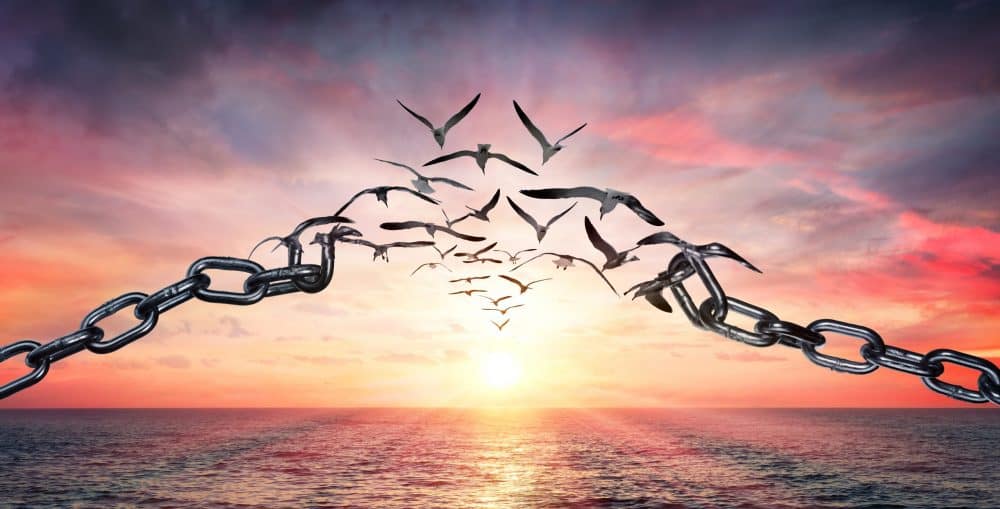 We need forgiveness. We have missed God's goal for our lives (aka sin). We are guilty. God forgives us. Now that is amazing news.
Forgiveness in the Bible is a "release" or a "dismissal" of something. The forgiveness we have in the Messiah involves the release of sinners like us from God's just penalty and the complete dismissal of all charges against us.
Now that is stunning. God's compassion is overwhelming. His mercy knows no bounds.
Consider this from the Apostle Paul. There is therefore now no condemnation for those who are in the Messiah Jesus. For the law of the Spirit of life has set you free in the Messiah Jesus from the law of sin and death. (Romans 8:1).
Colossians 1:14 says that in God's beloved Son "we have redemption, the forgiveness of sins." The Amplified Bible translates the last phrase like this: "the forgiveness of our sins [and the cancellation of sins' penalty]." God's gracious forgiveness of our sin is to be the measure of our gracious forgiveness of others (Ephesians 4:32).
Jesus the Messiah's ministry of forgiveness was foretold. God has a plan. God executes it in His son Jesus. Jesus paid the penalty for me. Amazing!
But when he had considered this, behold, an angel of the Master appeared to him in a dream, saying, "Joseph, son of David, do not be afraid to take Mary as your wife; for the Child who has been conceived in her is of the Holy Spirit. "She will bear a Son; and you shall call His name Jesus, for He will save His people from their sins." | Matthew 1:20–21
Now here is some good news!  The next day John saw Jesus coming to him and said, "Behold, the Lamb of God who takes away the sin of the world! | John 1:29