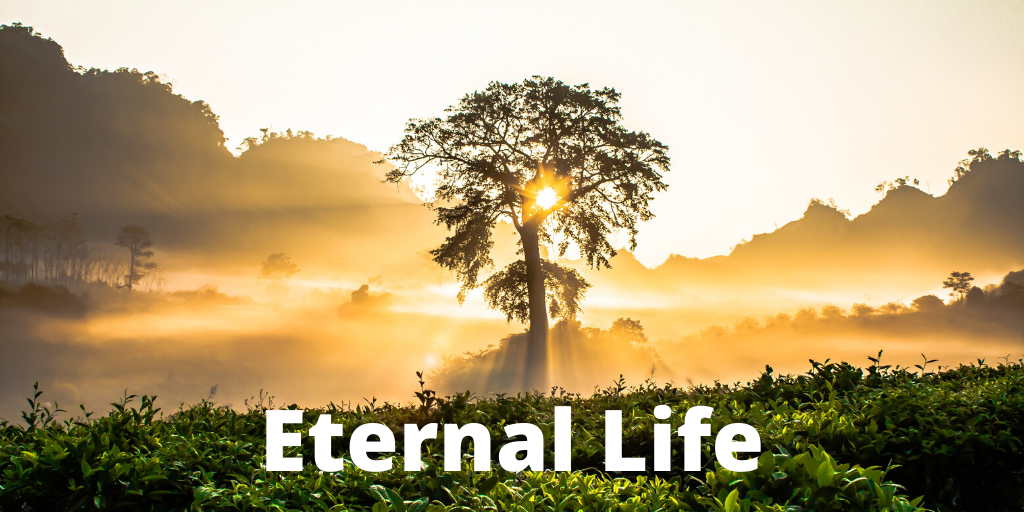 Jesus, our Master, challenges us to look beyond a cool bottle of water. This world and all it offers doesn't satisfy. Jesus brings to us satisfaction and a life that never ends.
Jesus challenges to look around us, the bread we eat, the water we drink, the clothes we wear and see them for what they are.
Temporary items of this world that never satisfy us.
We consume and always want more. It is never enough. In GOD's world [Kingdom] we are always satisfied. Jesus is all we need. Jesus is complete and completes us. That is some stunningly great news.
"Whoever drinks of the water that I will give him will never be thirsty again. The water that I will give him will become in him a spring of water welling up to eternal life." | The Holy Bible: English Standard Version. (2016). (Jn 4:14). Wheaton, IL: Crossway Bibles.
Jesus was speaking about spiritual water, but she interpreted His words to mean literal water. Again, we see how easily people confuse the material and the spiritual. Furthermore, this woman was concerned about how He would obtain this water, instead of simply asking Him to give her a drink of it.
Of course Jesus is greater than Jacob—and greater than the well itself! To paraphrase His reply: "Whosoever continues to drink of this material water (or anything the world has to offer) will thirst again. But whosoever takes one drink of the water I give will never thirst again!"
How true it is that the things of this world never completely satisfy. In hell today, people are crying, "I thirst!"
Life is one of John's key concepts. He uses the word at least thirty-six times. Campbell Morgan has pointed out that mankind needs air, water, and food in order to have life. (We might also add that he needs light.) All of these are provided in Yeshua [Jesus] the Messiah. He provides the "breath" (Spirit) of God. He is the Bread of Life and the Light of Life, and He gives us the water of life.
The woman's immediate response was to ask for this gift, but she did not know what she was saying. The seed of the Word fell on shallow soil, and the shoots that sprang up had no root. She had made progress, but she still had a long way to go; so Jesus patiently dealt with her.
Isaiah 55:1 (ESV) — 1 "Come, everyone who thirsts, come to the waters; and he who has no money, come, buy and eat! Come, buy wine and milk without money and without price.
John 7:37 (ESV) — 37 On the last day of the feast, the great day, Jesus stood up and cried out, "If anyone thirsts, let him come to me and drink".
Revelation 22:17 (ESV) — 17 The Spirit and the Bride say, "Come." And let the one who hears say, "Come." And let the one who is thirsty come; let the one who desires take the water of life without price.