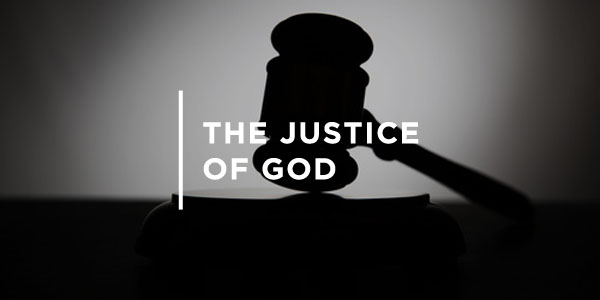 Justice is a term used for what is right or "as it should be." Justice is one of God's attributes and flows out of His holiness. Justice and righteousness are often used synonymously in the Bible.
The way I see it: I want to see justice. God promises it will happen. That is some very good news. God is a just God and will right all wrongs. That is just the way of Jesus. When we follow Jesus, we follow the way of justice. Jesus will lead justice to victory.
The main thing: Since righteousness is the quality or character of being right or just, it is another attribute of God and incorporates both His justice and holiness. I am stunned by the amazing justice of God and His son Jesus.
Justice a quality displayed in Jesus the Messiah's life: Absolutely. Jesus has been given the authority from God to administer justice. We cannot begin to understand God's justice unless we first understand sin (missing God's goal).
Why it matters: Sin is lawlessness and iniquity. It embodies everything contrary to God's holy nature and is offensive to Him. Sin is a crime against God and justice demands a penalty. God sent His Son, Jesus the Messiah, to earth to pay that penalty for us and made salvation available to all who believe in His name.
Matthew 23:23 (NASB) — "Woe to you, scribes and Pharisees, hypocrites! For you tithe mint and dill and cummin, and have neglected the weightier provisions of the law: justice and mercy and faithfulness; but these are the things you should have done without neglecting the others."
Matthew 12:18–21 (NASB) — "Behold, My Servant whom I have chosen; My Beloved in whom My soul is well-pleased; I will put My Spirit upon Him, And He shall proclaim justice to the Gentiles. He will not quarrel, nor cry out; Nor will anyone hear His voice in the streets. A battered reed He will not break off, And a smoldering wick He will not put out, until He leads justice to victory. And in His name the Gentiles will hope."
John 5:30 (NASB) — "I can do nothing on My own initiative. As I hear, I judge; and My judgment is just, because I do not seek My own will, but the will of Him who sent Me."
Isaiah 42:1–4 (NASB) — "Behold, My Servant, whom I uphold; My chosen one in whom My soul delights. I have put My Spirit upon Him; He will bring forth justice to the nations. He will not cry out or raise His voice, Nor make His voice heard in the street. A bruised reed He will not break And a dimly burning wick He will not extinguish; He will faithfully bring forth justice. He will not be disheartened or crushed Until He has established justice in the earth; And the coastlands will wait expectantly for His law."