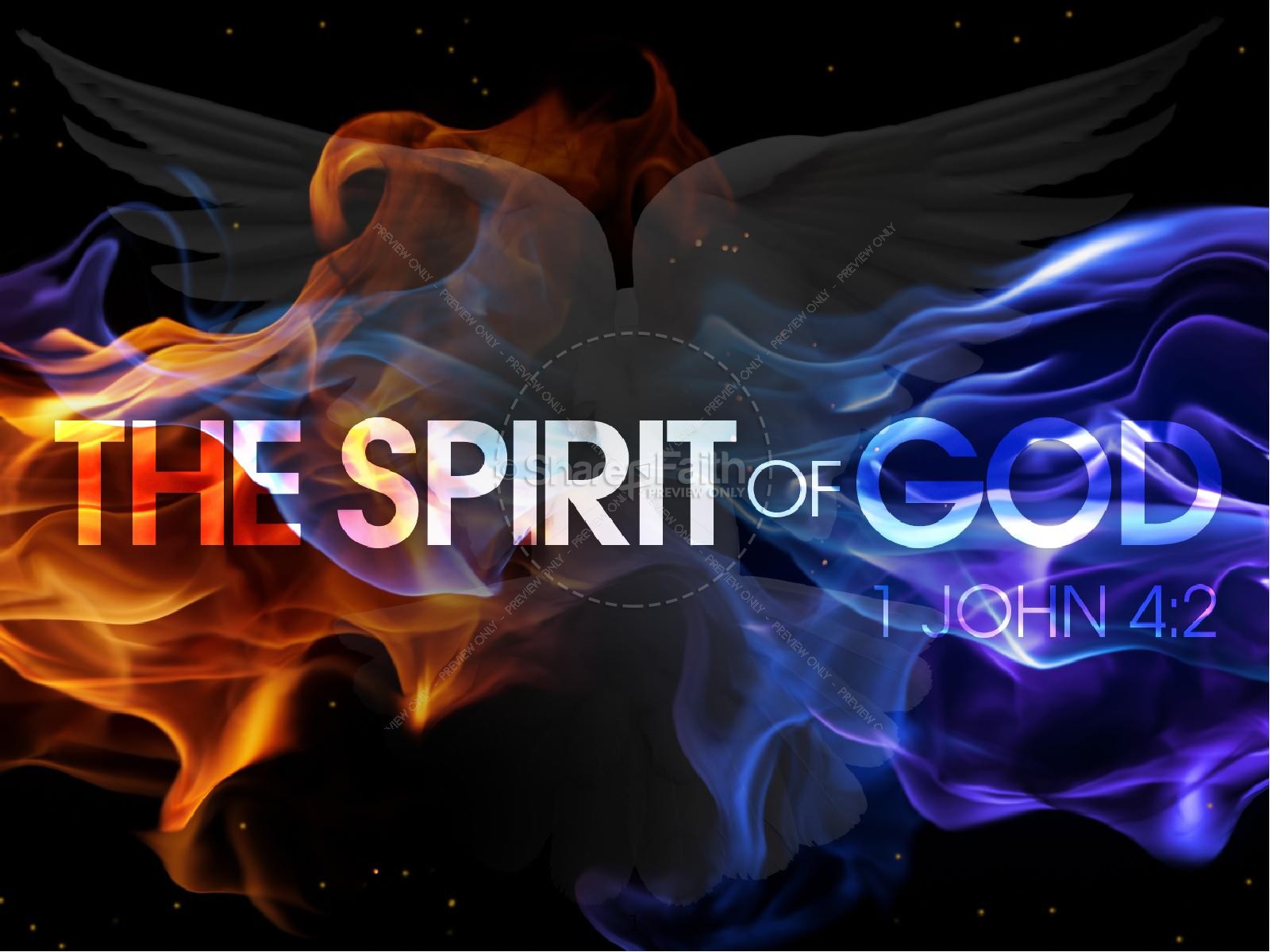 What matters the most:  God is God. He is. God has always existed and will always exist. We struggle to know what God is like. How do we describe Him. What is His essence like? Jesus is clear about God. God is Spirit, sheer being itself. God IS.
God is spirit, and those who worship him must worship in spirit and truth.
English Standard Version. (2016). (John 4:24). Wheaton, IL: Crossway Bibles.
What now does it mean to worship God the Father "in Spirit and truth"? Physically, to worship means to kneel down and bend one's head to the ground, as Muslims do today for example. So you might think that Jesus redefines worship as not prostrating your body but as prostrating your spirit.
God has a goal for us: God wants us to know that He is spirit. That knowledge leads us into proper worship. When "spirit" refers to a human spirit, though, it's normally made clear, as when the Apostle Paul says that God's Spirit bears witness "with our spirit" that we're the children of God (Romans 8:16).
Jesus could have said, "The true worshipers will worship the Father in their spirits." But he didn't. Furthermore, we've already been told about the divine necessity of being born of water, even the Spirit—that is, the Holy Spirit, God's Spirit. So "Spirit" should be capitalized here as a reference to the Spirit of God.
The broad view: John has told us that Jesus the Word was full of grace and truth, and that grace and truth came on the scene through Jesus the Messiah. John will yet quote Jesus as saying, "I am … the truth" (14:6). So "Spirit and truth" refers here, not to true worshipers' qualities of inwardness and sincerity, but to God's Spirit and to Jesus the truth. We have then the Trinity—God the Father, the Holy Spirit, and Jesus—wrapped together in Christian worship.
What does it mean to worship God the Father in his Spirit and in his Son the truth? Well, just as we're to abide in the Messiah (that is, persevere in our belief) and conduct so also we're to abide in the Holy Spirit, whom Jesus sent as his replacement on earth.
Worth noting:  "Abide in" connotes permanence and closeness. It's only those who persevere in a close relation to Jesus and the Holy Spirit that the Father will accept as his true worshipers. And he's seeking such worshipers. Like the "Hound of Heaven" in Francis Thompson's famous poem, God is hunting us down—for our own sake as well as his—because he loved the world.
The bottom line:  "God is Spirit" confirms that the earlier reference to spirit is to the divine Spirit, not the human spirit: "Spirit" not just in a philosophical, metaphysical sense (spirit as opposed to dense matter), but also in a personal sense. True worshipers will worship the Father in Spirit and truth realizing the divine necessity that those who worship him do so in Spirit and truth.
Anything less than worship on our part is unacceptable.
God as the Spirit
Psalm 139:7 (ESV) — 7 Where shall I go from your Spirit? Or where shall I flee from your presence?
Psalm 51:11 (ESV) — 11 Cast me not away from your presence, and take not your Holy Spirit from me.
Psalm 143:10 (ESV) — 10 Teach me to do your will, for you are my God! Let your good Spirit lead me on level ground!
Isaiah 34:16 (ESV) — 16 Seek and read from the book of Yahweh[ the Lord]: Not one of these shall be missing; none shall be without her mate. For the mouth of Yahweh[ the Lord] has commanded, and his Spirit has gathered them.
2 Corinthians 3:17–18 (ESV) — 17 Now the Master is the Spirit, and where the Spirit of the Master is, there is freedom. 18 And we all, with unveiled face, beholding the glory of the Lord, are being transformed into the same image from one degree of glory to another. For this comes from the Lord who is the Spirit.