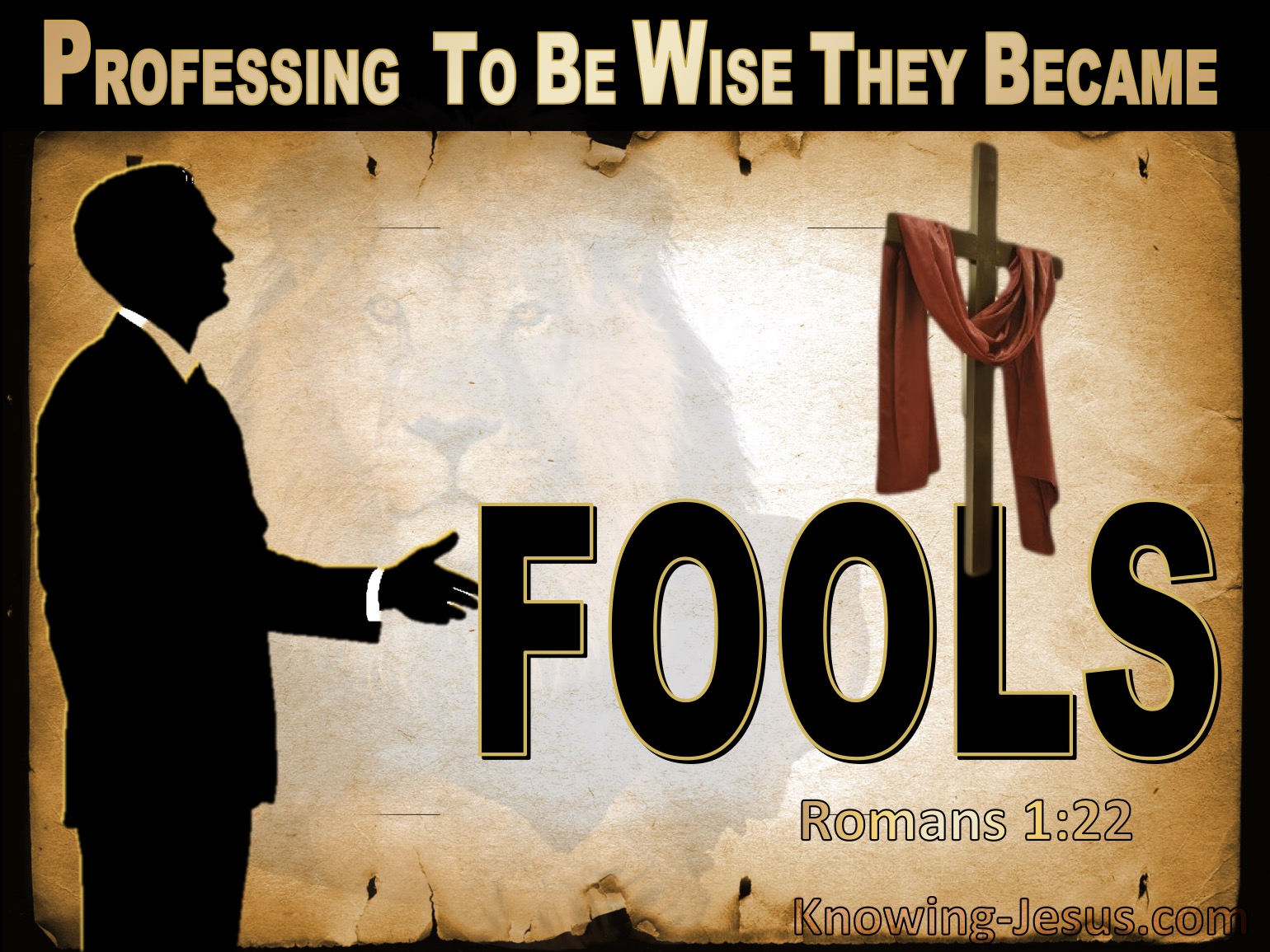 Why this is important: This turns something I think I know on it's head. Jesus, my Master, teaches me that the first will be last and the last will be first. Are we willing to be seen by others as a fool and foolish? We will be. We might as well embrace that we will be fools for Jesus.
Who are the real fools? Those who refuse to acknowledge God and accept His Son Jesus.
Claiming to be wise, they became fools, and exchanged the glory of the immortal God for images resembling mortal man and birds and animals and creeping things.
ESV Romans 1:22-23
God has a plan: It doesn't involve my thinking I am wise. I must be willing to be seen as a fool. That is the way of Jesus! It goes against our nature, but God knows what he is doing. His will be done!
The World Regards Disciples of Jesus as Fools
1 Corinthians 4:10  (NASB) — We are fools for the Messiah's sake, but you are prudent in the Messiah; we are weak, but you are strong; you are distinguished, but we are without honor.
1 Corinthians 1:26–31  — For consider your calling, brethren, that there were not many wise according to the flesh, not many mighty, not many noble; but God has chosen the foolish things of the world to shame the wise, and God has chosen the weak things of the world to shame the things which are strong, and the base things of the world and the despised God has chosen, the things that are not, so that He may nullify the things that are, so that no man may boast before God. But by His doing you are in the Messiah Jesus, who became to us wisdom from God, and righteousness and sanctification, and redemption, so that, just as it is written, "Let him who boasts, boast in the Lord."