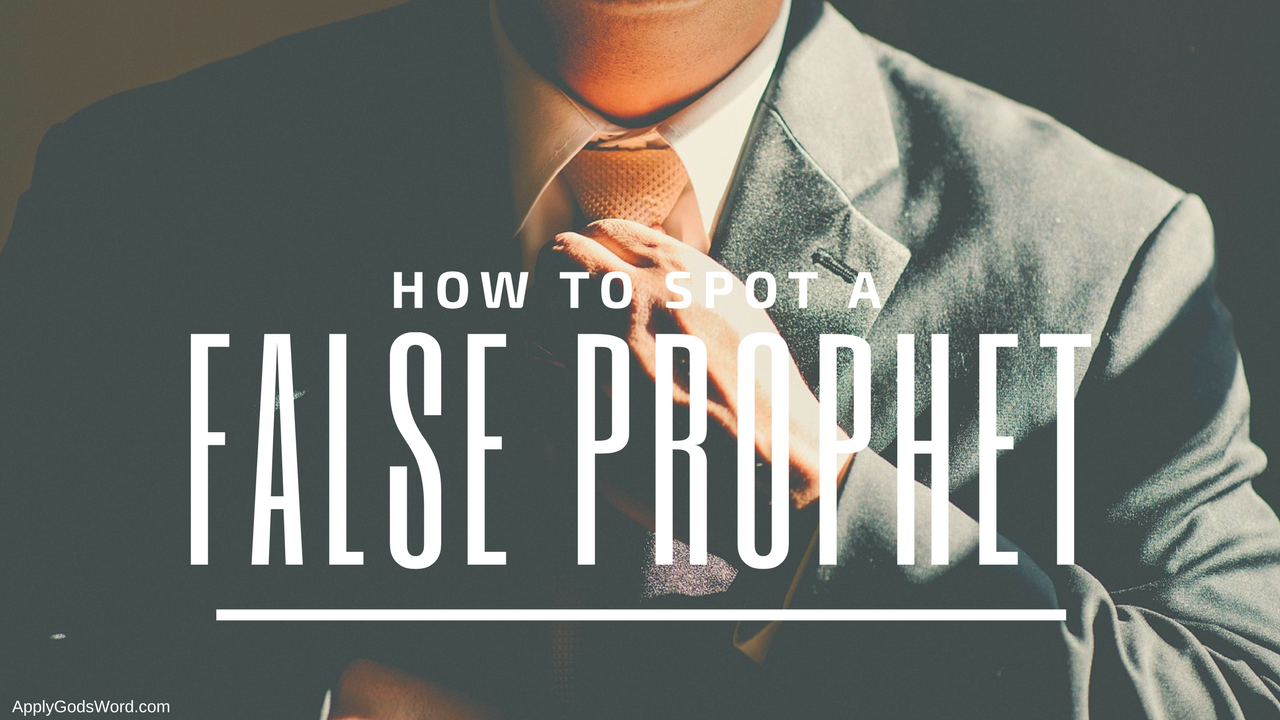 What we know: Jesus warns about false prophets. He does this many times. Jesus is clear that not every minister or ministry is from Him. What should we focus on then? We will know them by their fruit.
True ministers of God show that true faith in the Messiah changes the life and produces fruit for God's glory. Everything in nature reproduces after its kind, and this is also true in the spiritual realm. Good fruit comes from a good tree, but bad fruit comes from a bad tree. The tree that produces rotten fruit is cut down and thrown into the fire. "Wherefore, by their fruits you shall know them" (Matt. 7:20).
The real test: Did my decision for Jesus the Messiah  change my life? False prophets who teach false doctrine can produce only a false righteousness. Their fruit (the results of their ministry) is false and cannot last. The prophets themselves are false; the closer we get to them, the more we see the falsity of their lives and doctrines. They magnify themselves, not Jesus the Messiah; and their purpose is to exploit people, not to edify them. The person who believes false doctrine, or who follows a false prophet, will never experience a changed life. Unfortunately, some people do not realize this until it is too late.
Jesus said "a tree is recognized by its fruit" (Matthew 12:33). When looking for "fruit," here are three specific tests to apply to any teacher to determine the accuracy of his or her teaching:
What does a teacher or minister say about Jesus? In Matthew 16:15-16, Jesus asks, "Who do you say I am?" Peter answers, "You are the Messiah, the Son of the living God," and for this answer Peter is called "blessed." In 2 John 9, we read, "Anyone who runs ahead and does not continue in the teaching of the Messiah does not have God; whoever continues in the teaching has both the Father and the Son." In other words, Jesus and His work of redemption is of utmost importance; beware of anyone who denies that Jesus is equal with God, who downplays Jesus' sacrificial death, or who rejects Jesus' humanity. First John 2:22 says, "Who is the liar? It is the man who denies that Jesus is the Messiah. Such a man is the antichrist—he denies the Father and the Son."
God's goal: Jesus has warned us. We are to be careful. We can rightly judge the real deal from the fake.
Matthew 7:15–20 — 15 "Beware of the false prophets, who come to you in sheep's clothing, but inwardly are ravenous wolves. 16 "You will know them by their fruits. Grapes are not gathered from thorn bushes nor figs from thistles, are they? 17 "So every good tree bears good fruit, but the bad tree bears bad fruit. 18 "A good tree cannot produce bad fruit, nor can a bad tree produce good fruit. 19 "Every tree that does not bear good fruit is cut down and thrown into the fire. 20 "So then, you will know them by their fruits.
2 Corinthians 11:10–15 — 10 As the truth of the Messiah is in me, this boasting of mine will not be stopped in the regions of Achaia. 11 Why? Because I do not love you? God knows I do! 12 But what I am doing I will continue to do, so that I may cut off opportunity from those who desire an opportunity to be regarded just as we are in the matter about which they are boasting. 13 For such men are false apostles, deceitful workers, disguising themselves as apostles of the Messiah. 14 No wonder, for even Satan disguises himself as an angel of light. 15 Therefore it is not surprising if his servants also disguise themselves as servants of righteousness, whose end will be according to their deeds.
Philippians 3:2 — 2 Beware of the dogs, beware of the evil workers, beware of the false circumcision;