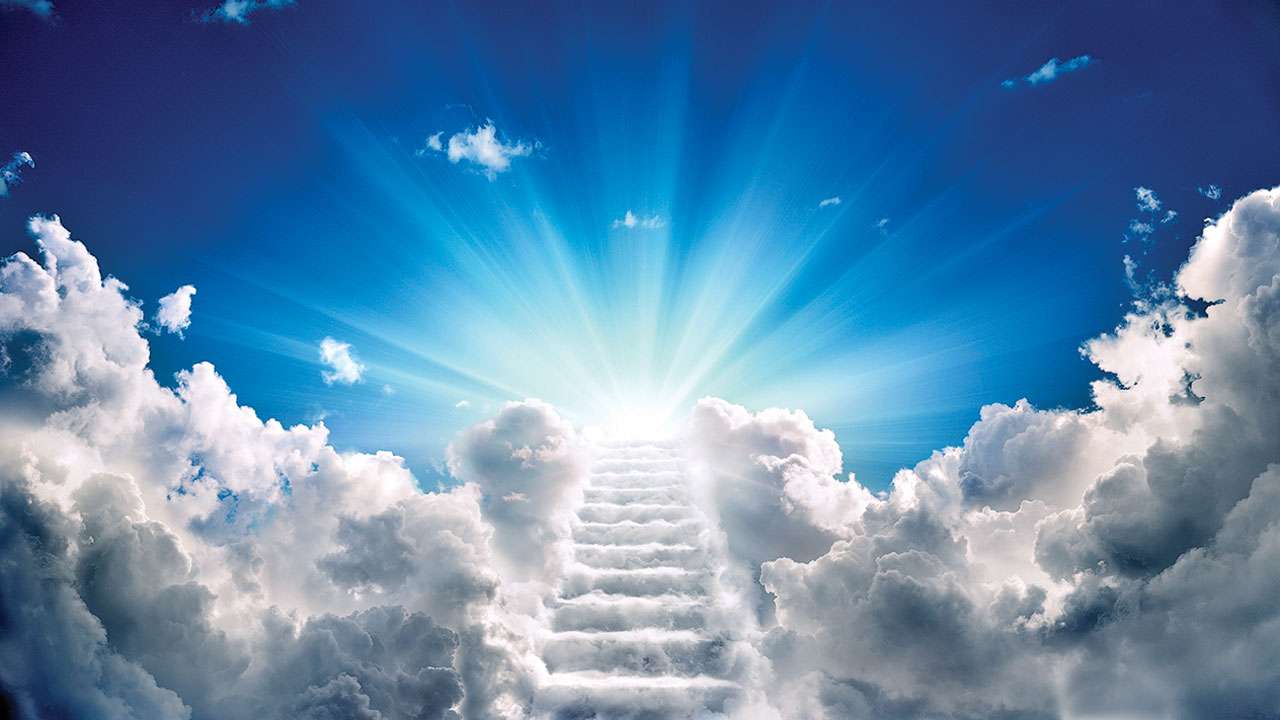 In the New Testament, the word "heaven" is found most often in Matthew (84 times). The author of Matthew often contrasts "heaven" and "earth." Heaven is the place where treasures are to be accumulated—not on earth.
The follower of Jesus should call no one on earth his father—he has but one Father in heaven. The disciple's prayer is for the kingdom of the Father in heaven to come—and manifest itself on earth. Jesus' message in Matthew is described in terms of a contrast between heaven and earth—showing the superiority of heaven.
If you are a Christian, you are not a citizen of this world trying to get to heaven; you are a citizen of heaven making your way through this world.
 Vance Havner
But heaven and earth will not always stand in contrast. The goal of God's redemptive plan in Jesus is not the removal of the earth in the sense of being replaced with a kingdom in heaven but is instead the renewal of all things so the earthly realms will resemble the heavenly pattern.
Romans 6:23 (NASB) —For the wages of sin is death, but the free gift of God is eternal life in the Messiah Jesus our Master.
Luke 12:32 — "Do not be afraid, little flock, for your Father has chosen gladly to give you the kingdom.
Luke 22:28–30 — "You are those who have stood by Me in My trials; and just as My Father has granted Me a kingdom, I grant you that you may eat and drink at My table in My kingdom, and you will sit on thrones judging the twelve tribes of Israel.
John 17:2 —even as You gave Him authority over all flesh, that to all whom You have given Him, He may give eternal life.
When we consider the fact that this present creation is a temporary one and that our life in the new creation will last for eternity, we have a strong motivation for godly living and for living in such a way as to store up treasures in heaven. In reflecting on the fact that heaven and earth will be destroyed, Peter says the following:
Since all these things are thus to be dissolved, what sort of people ought you to be in lives of holiness and godliness, waiting for and hastening the coming of the day of God, because of which the heavens will be set on fire and dissolved, and the heavenly bodies will melt as they burn! But according to his promise we are waiting for new heavens and a new earth in which righteousness dwells.
(2 Peter 3:11–13)
And Jesus very explicitly tells us:
Do not lay up for yourselves treasures on earth, where moth and rust destroy and where thieves break in and steal, but lay up for yourselves treasures in heaven, where neither moth nor rust destroys and where thieves do not break in and steal. For where your treasure is, there your heart will be also.
(Matt. 6:19–21)