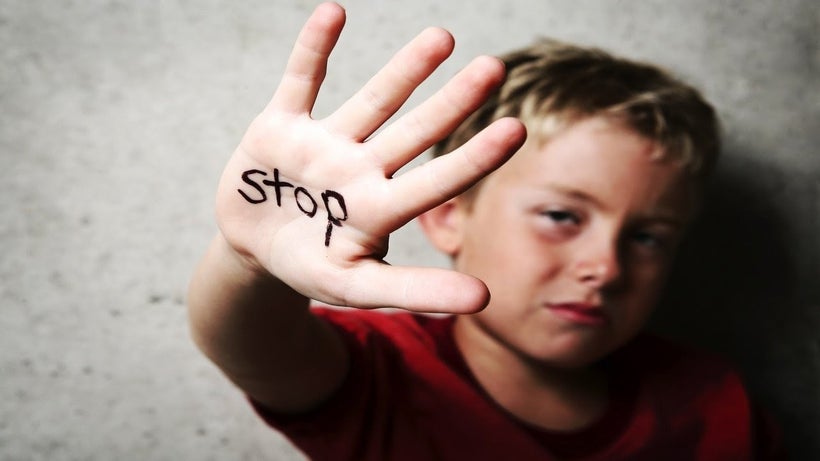 Why this is important: There is right and there is wrong. We all know the difference. We must remember to stand up for the abused and keep up the good fight for justice.
Exploit or abuse your family, and end up with a fistful of air [inherit the wind]; common sense tells you it's a stupid way to live." ~King Solomon
(Proverbs 11:29 The Message Bible)
You have heard that it was said to those of old, 'You shall not murder; and whoever murders will be liable to judgment.' But I say to you that everyone who is angry with his brother will be liable to judgment; whoever insults his brother will be liable to the council; and whoever says, 'You fool!' will be liable to the hell of fire." ~Jesus
Matthew 5:21-22
What is going on here? It is a principle with God and Jesus that family is important and you just don't abuse them. Abuse is wrong and evil. God doesn't tolerate it and we shouldn't either. Parents have a sacred responsibility to raise children in the way of God. The Apostle Paul challenges us "Fathers, do not provoke your children to anger, but bring them up in the discipline and instruction of the Master."
Let no corrupting talk come out of your mouths, but only such as is good for building up, as fits the occasion, that it may give grace to those who hear. And do not grieve the Holy Spirit of God, by whom you were sealed for the day of redemption. Let all bitterness and wrath and anger and clamor and slander be put away from you, along with all malice. Be kind to one another, tenderhearted, forgiving one another, as God in Christ forgave you." ~Apostle Paul
 Ephesians 4:29-32
What is our mission? Our mission, given us by Jesus, is to love. The laboratory of love is the home. At home, the rubber hits the road in terms of our ability to love. Jesus commanded everyone who followed Him to respond to injustice by "loving their enemy," "turning the other cheek" and "praying for those who persecute us." This is most important with those closest to us, our families.
Learning to love starts with our families and at home.
With his Father's love and authority, Jesus stepped right in the middle of hostile situations time and time again. He stepped in to confront and He stepped in to protect. And with His Spirit, He gives us the love and authority we need to do the same. When we really understand God's heart on this issue, it becomes clear how we're supposed to respond:
He will rescue the poor when they cry to him; he will help the oppressed, who have no one to defend them. He feels pity for the weak and the needy, and he will rescue them. He will redeem them from oppression and violence, for their lives are precious to him.
 Psalm 72:12-14
This seems pretty clear in Malachi 2.
"The man who hates and divorces his wife," says the LORD, the God of Israel, "does violence to the one he should protect," says the LORD Almighty. So be on your guard, and do not be unfaithful.
The bottom line is, God is Love and Love always protects (1 Corinth 13:7). As God's ambassadors here on this earth, we are also called to protect the weak. Our number one priority in a domestic violence situation should be taking steps to protect the women and children from danger. We should help victims acquire legal protections if necessary and help them navigate the financial and logistical challenges of escaping an abusive situation. Second to that, we should stand up to evil by confronting abusers and expect perpetrators to prove real repentance by confessing, taking ownership and engaging in sustained recovery and accountability programs over time before ever advising the woman to reconcile the marriage relationship.
What if the abuser is a follower of Jesus? We cannot ignore it. We must not ignore it. This evil must be confronted in believers. With the support of the abused, it must also be dealt with legally.
If your brother sins against you, go and tell him his fault, between you and him alone. If he listens to you, you have gained your brother. But if he does not listen, take one or two others along with you, that every charge may be established by the evidence of two or three witnesses. If he refuses to listen to them, tell it to the church. And if he refuses to listen even to the church, let him be to you as a Gentile and a tax collector." ~Jesus
Matthew 18
I wrote to you in my letter not to associate with sexually immoral people— not at all meaning the sexually immoral of this world, or the greedy and swindlers, or idolaters, since then you would need to go out of the world. But now I am writing to you not to associate with anyone who bears the name of brother if he is guilty of sexual immorality or greed, or is an idolater, reviler, drunkard, or swindler—not even to eat with such a one. For what have I to do with judging outsiders? Is it not those inside the church whom you are to judge? God judges those outside. "Purge the evil person from among you." ~ Apostle Paul
1 Corinthians 5
Is there hope for the abused?  I am not an expert on this, so I offer an extremely limited perspective for sure. The ugly reality is that abuse happens, even in "Christian" families. There is not requirement to stay in an abusive relationship. Down the road, rather than identify as victims, not matter what they have gone through, followers of Jesus can see themselves as being mysteriously united with and wonderfully connected to the Messiah.
It is hard to really over emphasize how important this final aspect of being "in the Messiah" is, especially for those who have suffered the devastating effects of domestic violence, for one is not defined by their abuser but their Savior and Master Jesus. When we identify as a "victim" even then our own sinfulness swamps all the sin perpetrated against me. Having that dealt with by a loving Savior and finding a new and improved identity as someone reconciled to God and is a child of God, raises us out of the poverty of our own victimhood. I do know that Jesus came to heal the broken hearted and that Jesus does that in fact.