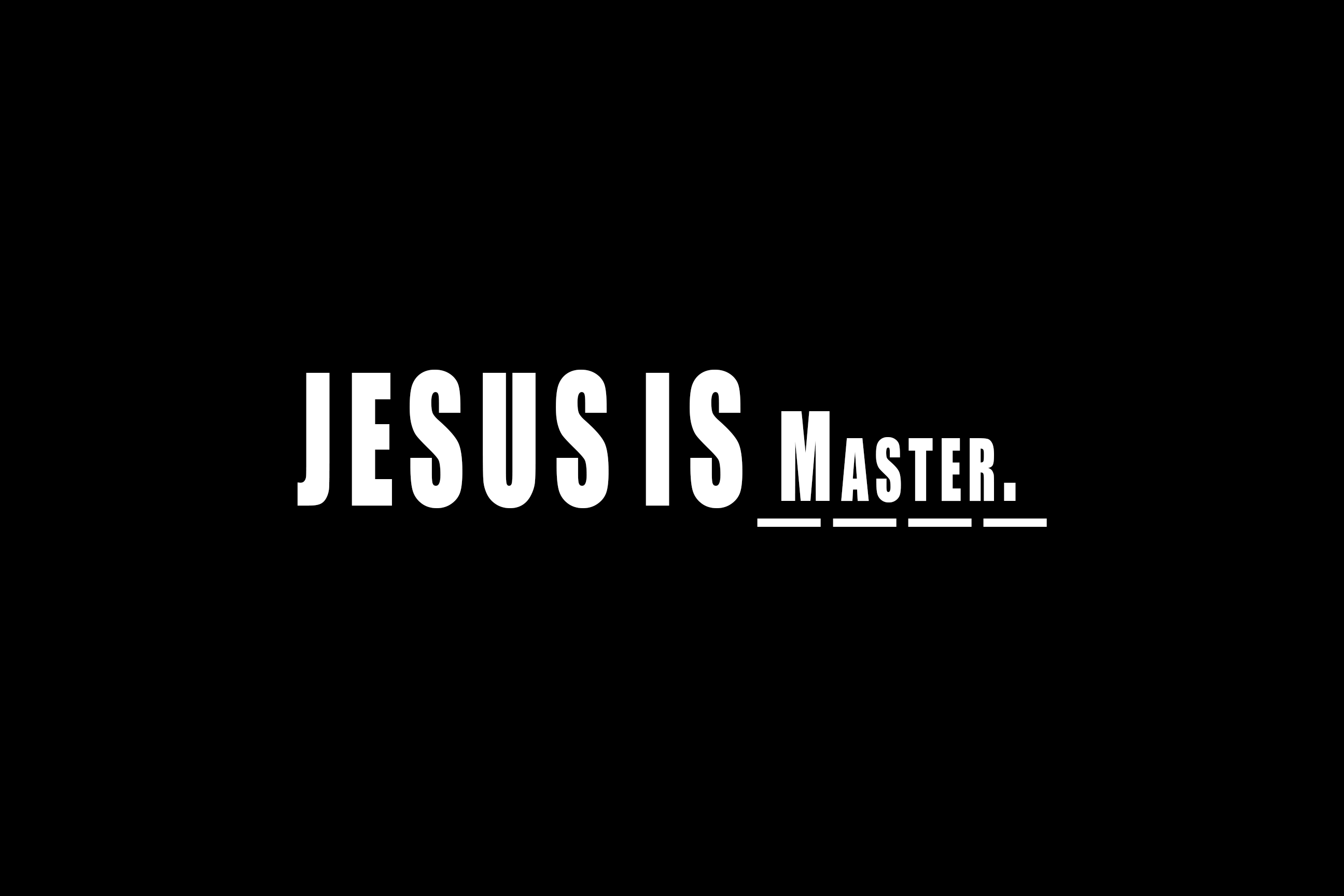 Master [Lord] is a common divine title in the Greek OT and is instinctively transferred to Jesus the Messiah in the NT. Let us consider the word "master" (usually translated Lord).
So here is a fundamental question:
What is the foundational reality that defines what it means to be a disciple?
What is the fundamental reality that distinguishes the believer's relationship to Jesus?
What is our great confession in three words? Jesus is Lord (Master).
If you want to be saved, Romans 10:9 and 10 says, "You confess Jesus as Lord (Master)."The Greek word Kuriosis (Lord or Master) the corresponding word to doulos. Kurios is a title and means "master." Doulos is "slave." You can no more eliminate doulos from the believer's relationship to the Master than you could eliminate kurios.
This is clear from Jesus himself. After washing their feet (the job of a slave), He says:
You call me Teacher and Master [Lord], and you are right, for so I am. If I then, your Master [Kuriosis "Lord"] and Teacher, have washed your feet, you also ought to wash one another's feet. For I have given you an example, that you also should do just as I have done to you. Truly, truly, I say to you, a slave [Doulos "servant"] is not greater than his master, nor is a messenger greater than the one who sent him.
 English Standard Version. (2016). (Jn 13:13–16). Wheaton, IL: Crossway Bibles.
We hear a lot about the issue of the Lordship of the Messiah to try to help people who think you can become a disciple without acknowledging Jesus as Lord (Master), which is an impossible thing. Nonetheless it's advocated. And the simple answer to that is this. If He is Lord, which is to say He is Master, then I am His slave. There is no such thing as a master with no slaves or a slave with no master. And 1 Corinthians 12:3 says, "We call Jesus Master (Lord) by the Spirit of God."
As our Master, Jesus is our teacher. It is from our Master that we learn as disciples. A disciple means to be a learner.
Consider this from Thomas when he saw the risen Jesus the Messiah.
Thomas answered and said to Him, "My Master [Lord] and my God!
John 20:28 (NASB)
Thomas had missed seeing Jesus on resurrection Sunday. The next Sunday, Jesus shows himself and specifically addresses the doubt of Thomas. Upon being confronted with the resurrected Jesus, Thomas declares that Jesus is his Master and that Jesus is God.
Let us dig deeper:
1 Corinthians 8:6 — 6 yet for us there is but one God, the Father, from whom are all things and we exist for Him; and one Master, Jesus the Messiah, by whom are all things, and we exist through Him.
2 Corinthians 3:17–18 — 17 Now the Master is the Spirit, and where the Spirit of the Master is, there is liberty. 18 But we all, with unveiled face, beholding as in a mirror the glory of the Master, are being transformed into the same image from glory to glory, just as from the Master, the Spirit.
Ephesians 4:5 — 5 one Master, one faith, one baptism,
2 Thessalonians 2:16 — 16 Now may our Master Jesus the Messiah Himself and God our Father, who has loved us and given us eternal comfort and good hope by grace,
2 Peter 1:2 — 2 Grace and peace be multiplied to you in the knowledge of God and of Jesus our Master;