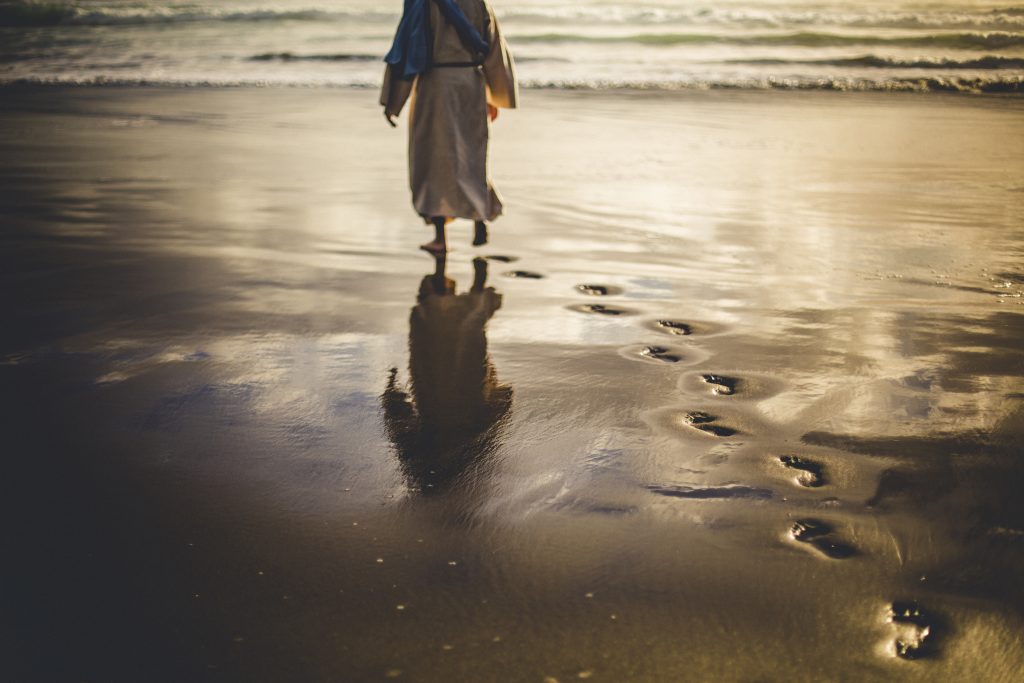 We know there can be a problem. There is the early enthusiasm of hearing Jesus and knowing him. But the enthusiasm does not go very deep. It is all emotion and superficial. Nothing really changes much other than a commitment to go to a church building that is very entertaining. It is all a fad.
And when the first bit of trouble comes, puff, the commitment is gone. It is not how we start but how we finish that is critical. We must persist. We must pick up our cross and follow Jesus daily. Day by day. Step by step.
Jesus challenges us not to be this way. God's goal is that we finish what we start. We need to seize the Word we hear from Him. We need to hold on to what we hear no matter what. We need to persist and stick with it. That is the challenge from Jesus. We need to have good roots.
And some fell on the rock, and as it grew up, it withered away, because it had no moisture.
English Standard Version. (2016). (Luke 8:6). Wheaton, IL: Crossway Bibles.
This soil illustrates the emotional hearer who quickly responds to the message, but his interest wanes and he does not continue.
In many parts of the Holy Land you find a substratum of limestone covered with a thin layer of soil. The shoot can grow up, but the roots cannot go down, and the sun withers the rootless plant.
The sun represents the testing that comes to all professing believers to prove their faith. Sun is good for plants if they have roots.
Persecution can deepen the roots of a true Christian, but it only exposes the shallowness of the false Christian.
Paul says to the Colossian disciples that the Messiah has reconciled them to God, "in order to present you holy and blameless and above reproach before him, if indeed you continue in the faith, stable and steadfast, not shifting from the hope of the gospel that you heard" (Col. 1:22–23).
It is only natural that Paul and the other New Testament writers would speak this way, for they are addressing groups of people who profess to be disciples, without being able to know the actual state of every person's heart. There may have been people at Colossae who had joined in the fellowship of the church, and perhaps even professed that they had faith in Jesus and had been baptized into membership of the church, but who never had true saving faith.
How is Paul to distinguish such people from true believers? How can he avoid giving them false assurance, assurance that they will be saved eternally when in fact they will not, unless they come to true repentance and faith?
Paul knows that those whose faith is not real will eventually fall away from participation in the fellowship of the church. Therefore, he tells his readers that they will ultimately be saved "if indeed you continue in the faith" (Col. 1:23). Those who continue show thereby that they are genuine believers. But those who do not continue in the faith show that there was no genuine faith in their hearts in the first place.
There is good news. There are many passages that teach that those who are truly born again, who are genuinely disciples of Jesus, will continue in the Christian life until death and will then go to be with the Messiah in heaven. Jesus says,
I have come down from heaven, not to do my own will but the will of him who sent me. And this is the will of him who sent me, that I should lose nothing of all that he has given me, but raise it up on the last day. For this is the will of my Father, that everyone who looks on the Son and believes in him should have eternal life, and I will raise him up on the last day.
John 6:38–40