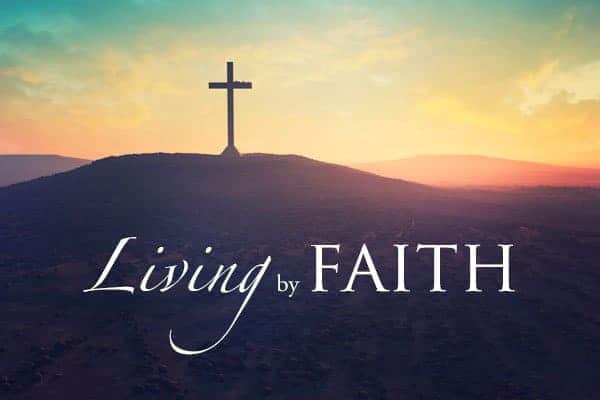 Does our faith impress Jesus? Jesus challenges us to have a bold kind of faith.
This woman came to Jesus and her faith was "over the top". Jesus sent her home with the promise her daughter was well. And she was well. Just as Jesus said.
She did not argue with Jesus. She went home and found her daughter relaxed on the bed; the torment gone for good.
We serve an amazing God!!
And he said to her, "For this statement you may go your way; the demon has left your daughter." And she went home and found the child lying in bed and the demon gone.
English Standard Version. (2016). (Mark 7:29–30). Wheaton, IL: Crossway Bibles.
Jesus came to this area (about forty miles from Capernaum) so that He might have some privacy, but a concerned mother discovered He was there and came to Him for help. There were many obstacles in her way, yet she overcame them all by faith and got what she needed.
To begin with, her nationality was against her: she was a Gentile and Jesus was a Jew. Besides that, she was a woman, and society in that day was dominated by the men.
Satan was against her, for one of his demons had taken control in her daughter's life.
The disciples were against her; they wanted Jesus to send her away and let Him (and them) have some rest.
For a time, it looked as though even Jesus was against her!
It was not an easy situation, and yet she triumphed because of her great faith.
When she first asked Him for help, Jesus did not even answer her! Encouraged by His silence, the disciples urged Him to send her away. When Jesus did speak, it was not to the woman but to the disciples; and His words seem to exclude her completely: "I am not sent but unto the lost sheep of the house of Israel" (Matt. 15:24). However, none of these barriers stopped her from pressing on with her plea.
The first time she cried for help, the mother addressed Jesus as "Son of David," a Jewish title; but the next time she cried out for help, she simply said, "Master, help me" (Matt. 15:25). It was then that Jesus spoke about feeding the children (Israel) first and not throwing their food to "the little pet puppies." Jesus was not calling the Gentiles "dirty scavenger dogs" as did many of the proud Jews; He was giving her hope, and she took hold of it.
Her reply revealed that faith had triumphed. She did not deny the special place of the "children" (Jews) in God's plan, nor did she want to usurp it.
All she wanted were a few crumbs of blessing from the table; for, after all, "Salvation is of the Jews" (John 4:22).
It must have rejoiced His heart when she took His very words and used them as a basis for her plea!
She accepted her place, she believed His Word, and she persisted in her plea; and Jesus not only met her need, but commended her for her faith.
Great faith is faith that takes God at His Word and will not let go until God meets the need. Great faith can lay hold of even the slightest encouragement and turn it into a fulfilled promise. "Master Jesus, increase our faith."