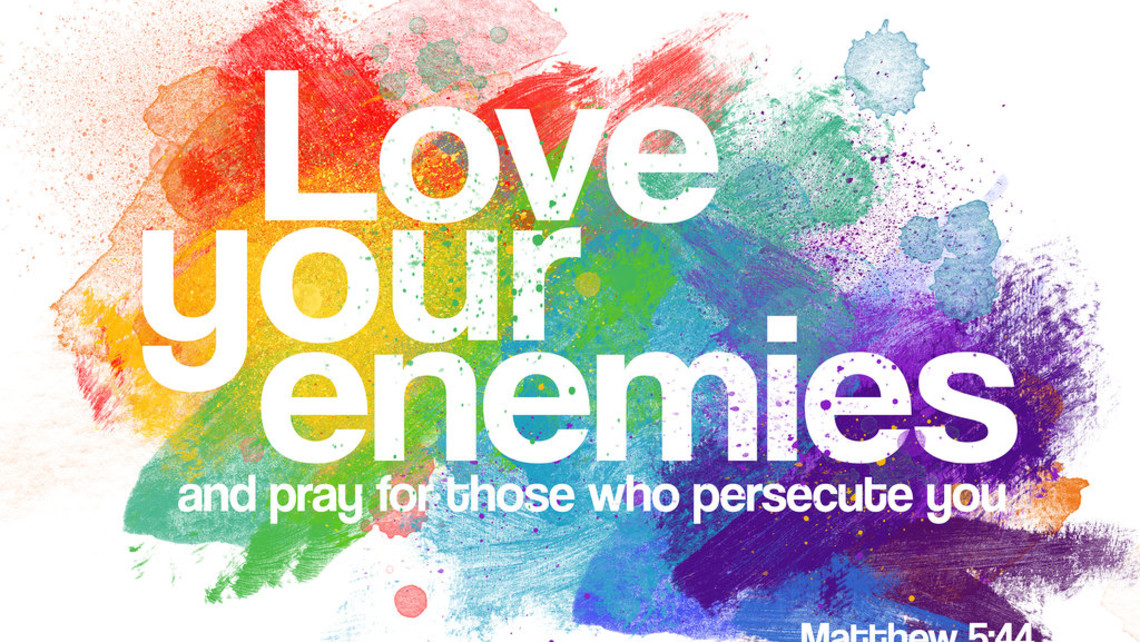 You have heard that it was said, 'You shall love your neighbor and hate your enemy.' But I say to you, Love your enemies and pray for those who persecute you, so that you may be sons of your Father who is in heaven. For he makes his sun rise on the evil and on the good, and sends rain on the just and on the unjust. For if you love those who love you, what reward do you have? Do not even the tax collectors do the same? And if you greet only your brothers, what more are you doing than others? Do not even the Gentiles do the same? You therefore must be perfect, as your heavenly Father is perfect.
English Standard Version. (2016). (Matthew 5:43–48). Wheaton, IL: Crossway Bibles.
God's generosity extends to everyone. He includes the evil, the bad and the nasty in His plans to redeem and restore. He is not like us, good to those who are good to us but vindictive to those who hurt us.
He gives his best to everyone. Think about that. In our world, we dole things out in a hierarchical way. Average things to most people and the best for a few. Not our Father. He gives his best to everyone. No distinctions.
Here are the key ideas:
God is good to everyone. No one can escape his love.
God's goal is for us know that he loves us.
God is God so he can chose to love everyone.
God is in a good mood because he gives his best to everyone.
God is great because only a great God could love everyone regardless of how many times they have missed God's goal for their life.
Nowhere did the Law teach hatred for one's enemies. Passages like Exodus 23:4–5 indicate just the opposite!
Jesus defined our enemies as those who curse us, hate us, and exploit us selfishly. Since Christian love is an act of the will, and not simply an emotion, He has the right to command us to love our enemies.
After all, He loved us when we were His enemies.
We may show this love by blessing those who curse us, doing good to them, and praying for them.
When we pray for our enemies, we find it easier to love them. It takes the "poison" out of our attitudes.
Jesus gave several reasons for this admonition. This love is a mark of maturity, proving that we are sons of the Father, and not just little children.
It is Godlike. The Father shares His good things with those who oppose Him.
Matthew 5:45 suggests that our love "creates a climate" of blessings that makes it easy to win our enemies and make them our friends.
Love is like the sunshine and rain that the Father sends so graciously. It is a testimony to others.
"What do you more than others?" is a good question.
God expects us to live on a much higher plane than the lost people of the world who return good for good and evil for evil.
As disciples of Jesus, we must return good for evil as an investment of love.
The word perfect does not imply sinless perfect, for that is impossible in this life (though it is a good goal to strive for). It suggests completeness, maturity, as the sons of God. The Father loves His enemies and seeks to make them His children, and we should assist Him!