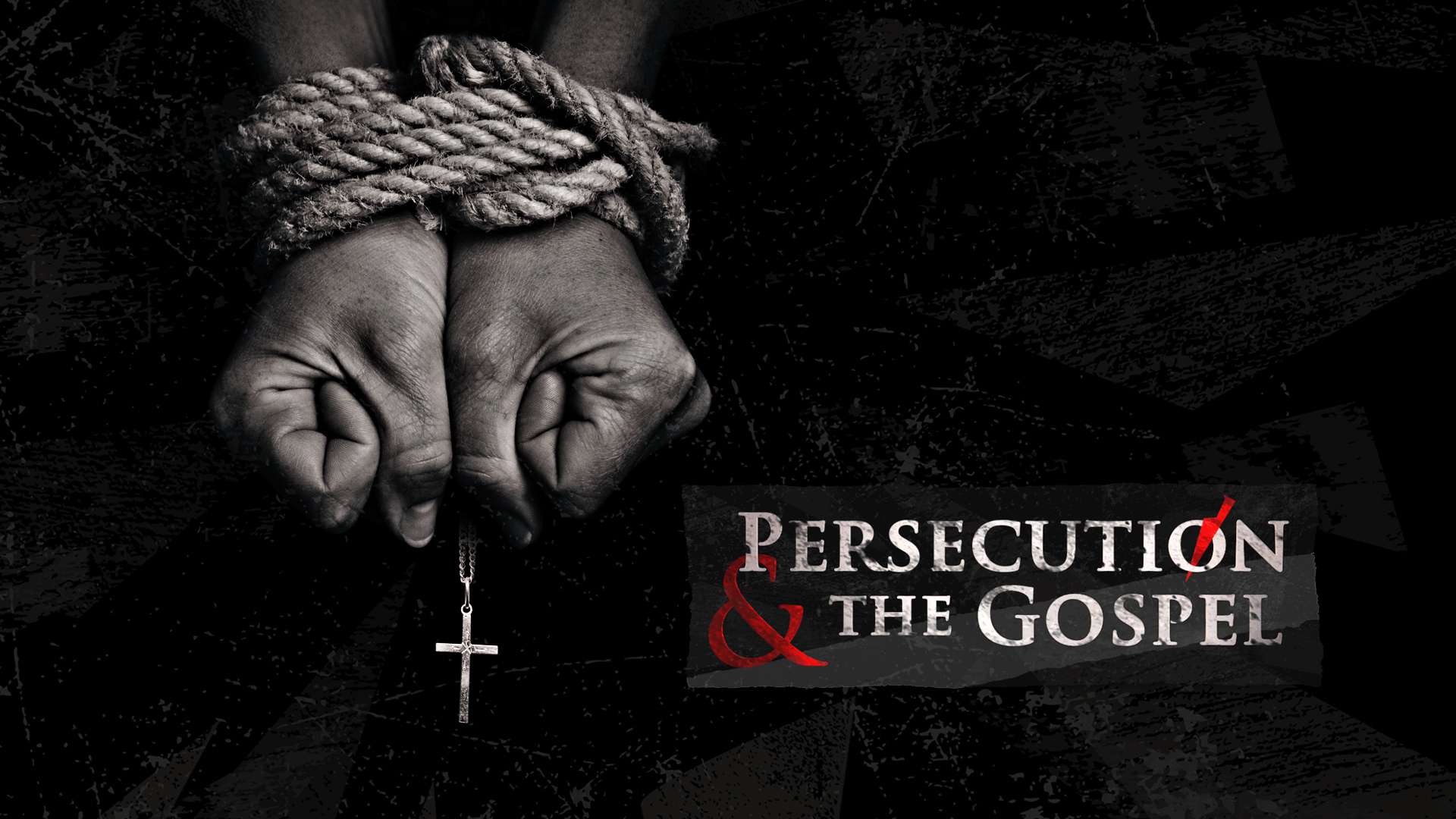 Jesus challenges us to be radically different from most Christians and religious types of people. It will get us in trouble. In fact, it is a promise. Jesus challenges us to be glad when we are persecuted. Here is what happens:
It takes our eyes off earthly rewards.
It strips away superficial beliefs.
It strengthens our faith as we endure.
Our attitude serves as an example for other believers.
That is nothing new. You can go back and read almost any account of men and women of God. Being on God's side will get you in trouble with people of this world. Just look at Jesus. As God's son, he paid the ultimate sacrifice to save us from missing God's goal for our life.
Getting in trouble for Jesus puts us in good company.
Blessed are you when others revile you and persecute you and utter all kinds of evil against you falsely on my account. Rejoice and be glad, for your reward is great in heaven, for so they persecuted the prophets who were before you.  [1]
(Matthew 5:11-12)
We should expect to be persecuted. Jesus said it. it is normal for a disciple. Why? Because following Jesus and living in His righteousness threatens so many. Want to find out how threatening it is? Proclaim the truth to the "new atheists" and see what happens. Live in a socialist or communist country and follow Jesus.
We have gotten comfortable in the U. S. It is coming.
God's people have always faced persecution. The prophets were reviled, tortured, and killed. History records that ten of Jesus' disciples were executed for preaching the Messiah. Tradition states that Peter insisted on being crucified upside down because he counted himself unworthy to die in the same manner as his Master. Yet he wrote,
If you are reviled for the name of the Messiah, you are blessed, because the Spirit of God and of glory rests on you.
(1 Peter 4:14)
The apostle Paul was jailed, beaten, shipwrecked, and stoned numerous times for preaching about the Messiah, but he considered suffering not even worth mentioning compared to the reward he knew awaited in paradise.
2 Timothy 3:12 —Indeed, all who desire to live godly in the Messiah Jesus will be persecuted.
Matthew 13:21 —Yet he has no firm root in himself, but is only temporary, and when affliction or persecution arises because of the word, immediately he falls away.
Mark 10:29–30 —Jesus said, "Truly I say to you, there is no one who has left house or brothers or sisters or mother or father or children or farms, for My sake and for the sake of the good news, but that he will receive a hundred times as much now in the present age, houses and brothers and sisters and mothers and children and farms, along with persecutions; and in the age to come, eternal life.
1 Thessalonians 3:4 —For indeed when we were with you, we kept telling you in advance that we were going to suffer affliction; and so it came to pass, as you know.
What is persecution?
Here is a definition from the Baker Encyclopedia of the Bible
Persecution is the infliction of suffering, injury, or death on another. The Bible begins with the persecution of the righteous by the unrighteous (Gn 4:3–7 "regard for Abel"; Mt 23:35; Heb 11:4). The Wisdom of Solomon (2:12–20) dramatically illustrates the envy and guilt that prompt such persecution. Lot's experience likewise illustrates the suffering involved in refusing to conform to popular behavior (Gn 19:9; 2 Pt 2:7, 8). The ill-treatment of Israel in Egypt, like her later oppression by the Philistines, Midianites, and others, had economic and political grounds. Persecution for religious reasons, of those who refused the royal policy of syncretism and official tolerance of injustice and pagan immoralities, becomes frequent from Elijah's period onward (1 Kgs 19:10). Later prophets, as spokesmen of uncompromising truth and the claims of divine Law in face of social evils, suffered severely at the hands of the ruling classes, so that persecution became, in Jewish eyes, the hallmark of the true prophet (2 Chr 36:15, 16; Mt 5:12; 23:29–37; Acts 7:52; Heb 11:32–38).[2]
[1] The Holy Bible: English Standard Version. (2016). (Mt 5:11–12). Wheaton, IL: Crossway Bibles.
[2] Elwell, W. A., & Beitzel, B. J. (1988). Persecution. In Baker encyclopedia of the Bible (Vol. 2, pp. 1645–1646). Grand Rapids, MI: Baker Book House.