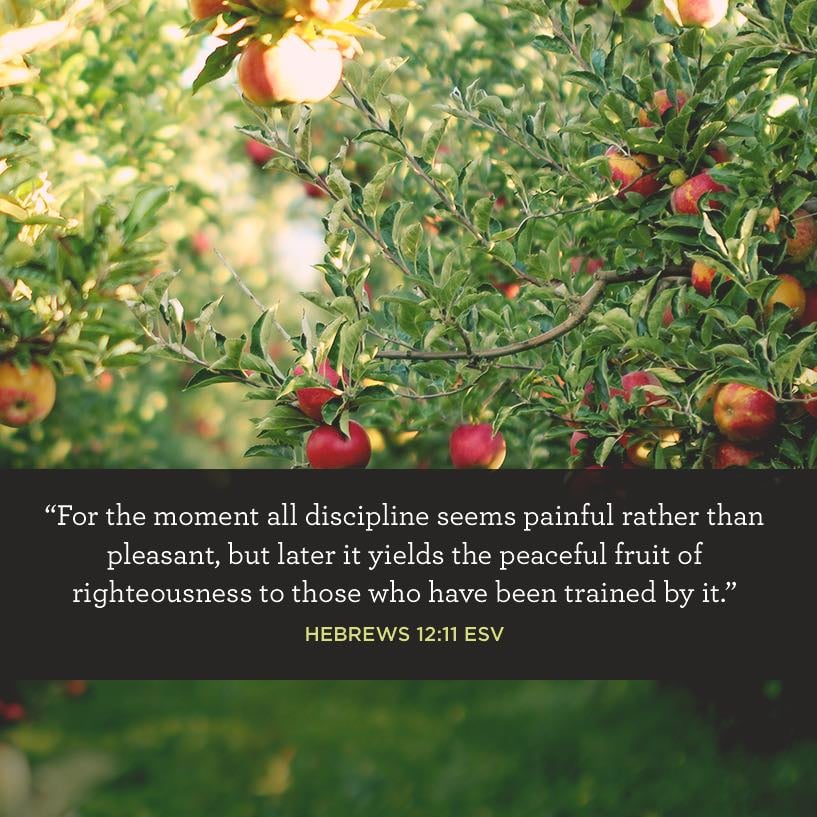 All discipline for the moment seems not to be joyful, but sorrowful; yet to those who have been trained by it, afterwards it yields the peaceful fruit of righteousness.
(Hebrews 12:11)
God has a goal for us. Primarily God wants us to grow up and not be a child our whole life. Growing up requires discipline from a father.
God is in a good mood and disciplines us for a reason. It is out of true love.
So, what is the goal of discipline?
Is discipline the same as punishment?
The short answer is no.
Discipline is a method of teaching a child self-control, confidence, and responsibility.
The key to discipline is teaching a child what behavior is okay and what behavior is not okay.
Punishment is quite different from discipline. Punishment may be physical as in spanking, hitting, or causing pain. The focus of punishment is always past tense: "First you did this, then you did this, and now you have to pay the price."
In His mercy, God wiped away all eternal, spiritual implications of our pasts; He doesn't treat His children according to the rules of punishment.
Discipline is future-focused, always pointing toward future acts. It has nothing to do with retribution and everything to do with redemption. Whereas the purpose of punishment is to inflict a penalty for an offense, the purpose of discipline is to train for correction and maturity.
Whereas the origin of punishment is the frustration of the parent, the origin of discipline is a high motivation for the welfare of the child. And whereas the result of punishment is fear and shame, the result of discipline is security. Discipline always holds the child's best interests, not the parent's anger, in the forefront. It is never out of control.
God's goal is for me to love discipline. Now that is tough to do but the more I am disciplined, the more I know and grow. Consider Proverbs 12:1 "Whoever loves discipline loves knowledge, But he who hates reproof is stupid."
How do I know that God loves me so very much? Consider Proverbs 13:24 "He who withholds his rod hates his son, But he who loves him disciplines him diligently." It is in fact proof that I am a child of God when God disciplines me. "It is for discipline that you endure; God deals with you as with sons; for what son is there whom his father does not discipline? (Hebrews 12:5)"
My son, do not despise the Lord's discipline or be weary of his reproof, for Yahweh [the Lord] reproves him whom he loves, as a father the son in whom he delights. [1]
Source: Proverbs 3:11-12
[1] The Holy Bible: English Standard Version. (2016). (Pr 3:11–12). Wheaton, IL: Crossway Bibles.