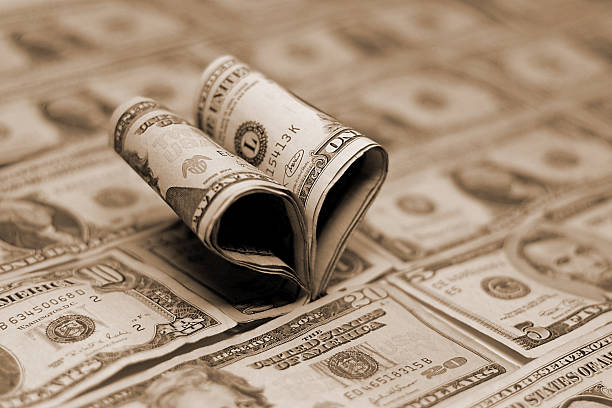 The main thing: We must be careful. Materialistic seduction can happen. We live in America and that is clear.
If materialism was ever to satisfy anyone, it would have been Solomon, the richest king the world has ever known. He had absolutely everything and had more of it than anyone, and yet he found it was all worthless and futile.
It did not produce happiness or the satisfaction our souls long for. He declared,
Whoever loves money never has money enough; whoever loves wealth is never satisfied with his income.
(Ecclesiastes 5:10)
In the end, Solomon concluded that we are to "fear God and keep His commandments. For this is the whole duty of man" (Ecclesiastes 12:13).
Materialism — Possessions and riches can make it difficult to enter the kingdom: The pursuit of possessions and wealth and a preoccupation with physical things is futile and dissatisfying. Materialism is defined as "the preoccupation with material things rather than intellectual or spiritual things." If a disciple is preoccupied with material things, it is definitely wrong. That is not to say I cannot have material things, but the obsession with acquiring and caring for "stuff" is a dangerous thing for me as a slave of Jesus.
Matthew 19:23–24 (NASB)  — And Jesus said to His disciples, "Truly I say to you, it is hard for a rich man to enter the kingdom of heaven. Again I say to you, it is easier for a camel to go through the eye of a needle, than for a rich man to enter the kingdom of God."
Matthew 13:22  — "And the one on whom seed was sown among the thorns, this is the man who hears the word, and the worry of the world and the deceitfulness of wealth choke the word, and it becomes unfruitful."
1 Timothy 6:17–19  — Instruct those who are rich in this present world not to be conceited or to fix their hope on the uncertainty of riches, but on God, who richly supplies us with all things to enjoy. Instruct them to do good, to be rich in good works, to be generous and ready to share, storing up for themselves the treasure of a good foundation for the future, so that they may take hold of that which is life indeed.
James 2:2–5  — For if a man comes into your assembly with a gold ring and dressed in fine clothes, and there also comes in a poor man in dirty clothes, and you pay special attention to the one who is wearing the fine clothes, and say, "You sit here in a good place," and you say to the poor man, "You stand over there, or sit down by my footstool," have you not made distinctions among yourselves, and become judges with evil motives? Listen, my beloved brethren: did not God choose the poor of this world to be rich in faith and heirs of the kingdom which He promised to those who love Him?
James 5:1–6  — Come now, you rich, weep and howl for your miseries which are coming upon you. Your riches have rotted and your garments have become moth-eaten. Your gold and your silver have rusted; and their rust will be a witness against you and will consume your flesh like fire. It is in the last days that you have stored up your treasure! Behold, the pay of the laborers who mowed your fields, and which has been withheld by you, cries out against you; and the outcry of those who did the harvesting has reached the ears of the Master of Sabaoth. You have lived luxuriously on the earth and led a life of wanton pleasure; you have fattened your hearts in a day of slaughter. You have condemned and put to death the righteous man; he does not resist you.
---
Want to know how to be saved? Click here for more.