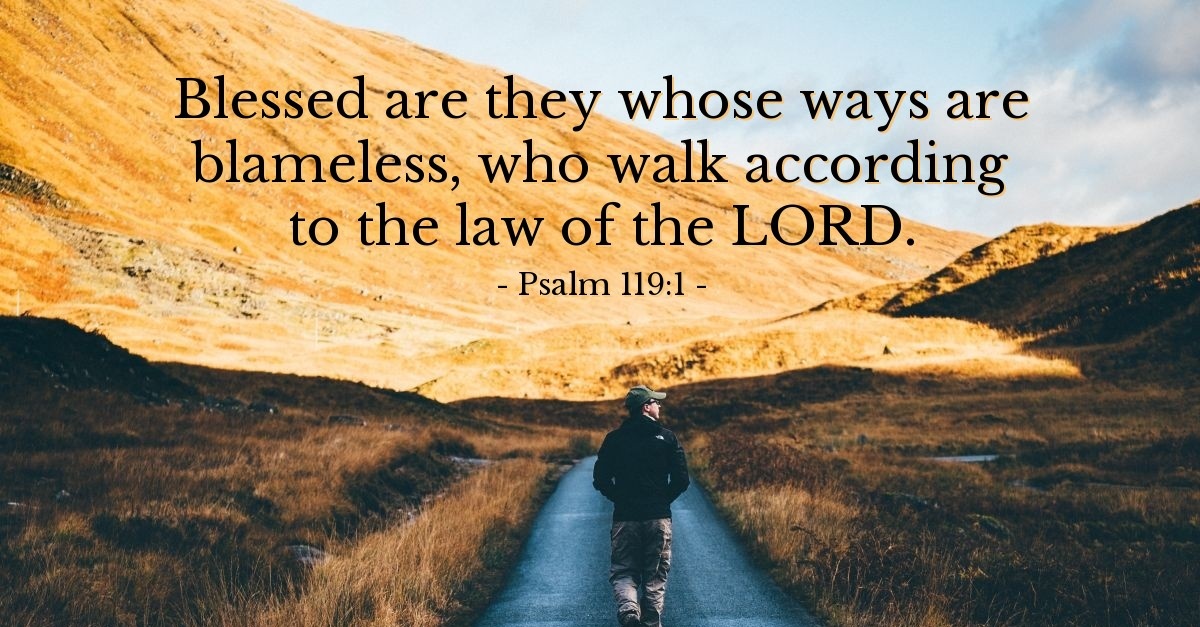 It is one thing to start on the journey with God, but it is completely another to finish and stay on course.
King David knew what brings true happiness in life. Staying on course is one of them. Finishing the race is what is important. Many start. Not all finish.
It is not how I start that is as important as how I end. The only way to get there is to stay on course. Stick with God. That is the deal. Today and every day.
Blessed are those whose way is blameless, who walk in the law of the Lord! [1]
~King David (Psalm 119:1 ESV)
To be blameless derives from the Hebrew word for "perfect, unblemished." The psalmist prayed for total commitment to obedience.[2]
Obedience is demanded of God's people
Paul draws the connection to obedience in being a slave. Paul sees himself as a slave to Jesus. At the start of Romans, he declares "Paul, a slave of the Messiah Jesus, called as an apostle, set apart for the good news of God."
Do you not know that when you present yourselves to someone as slaves for obedience, you are slaves of the one whom you obey, either of sin resulting in death, or of obedience resulting in righteousness? But thanks be to God that though you were slaves of sin, you became obedient from the heart to that form of teaching to which you were committed, and having been freed from sin, you became slaves of righteousness.
Romans 6:16–18 (NASB)
In the old covenant (aka testament or agreement), it was all about obeying God. It was better than anything including sacrifice. It is a matter of the heart.
Leviticus 25:18 — 'You shall thus observe My statutes and keep My judgments, so as to carry them out, that you may live securely on the land."
1 Samuel 15:22 — Samuel said, "Has the Master as much delight in burnt offerings and sacrifices as in obeying the voice of the Master? Behold, to obey is better than sacrifice, and to heed than the fat of rams."
Deuteronomy 26:16 — "This day the Master, your God, commands you to do these statutes and ordinances. You shall therefore be careful to do them with all your heart and with all your soul."
Deuteronomy 32:46 — He said to them, "Take to your heart all the words with which I am warning you today, which you shall command your sons to observe carefully, even all the words of this law."
1 Peter 1:14–16 — As obedient children, do not be conformed to the former lusts which were yours in your ignorance, but like the Holy One who called you, be holy yourselves also in all your behavior; because it is written, "You shall be holy, for I am holy."
---
We have good news! Want to know how to be saved? Click here and here for more.
[1] The Holy Bible: English Standard Version. (2016). (Ps 119:1). Wheaton, IL: Crossway Bibles.
[2] Warstler, K. R. (2017). Psalms. In E. A. Blum & T. Wax (Eds.), CSB Study Bible: Notes (p. 922). Nashville, TN: Holman Bible Publishers.