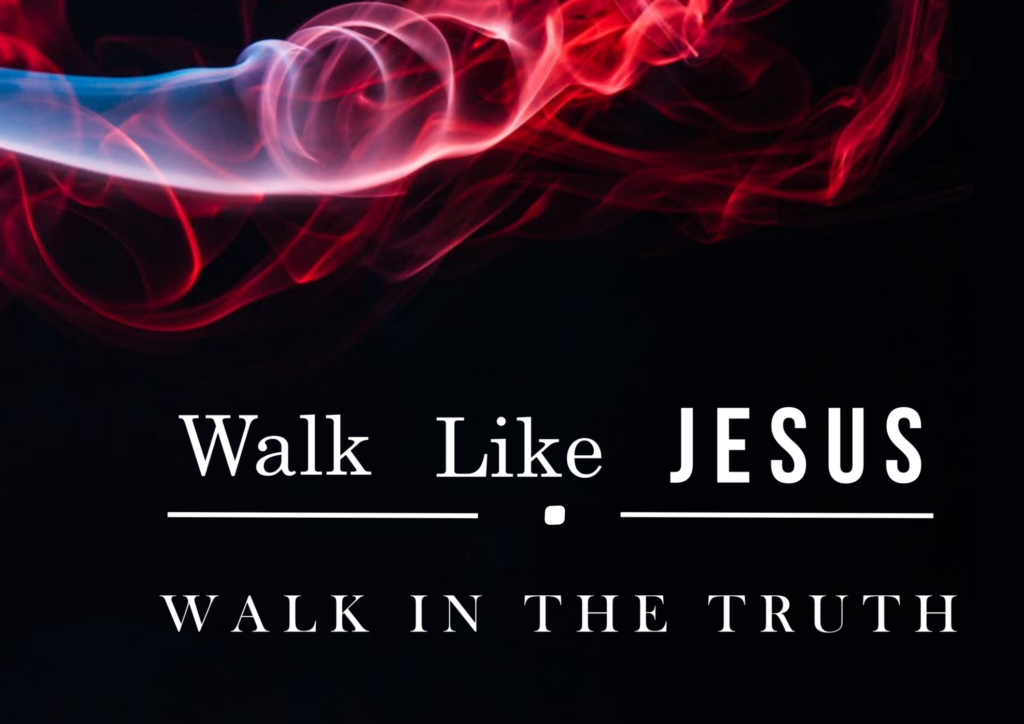 There is boundless joy when our brothers and sisters walk in the truth of the Master Jesus. I want to do a happy dance for them.
The elder to the beloved Gaius, whom I love in truth. Beloved, I pray that all may go well with you and that you may be in good health, as it goes well with your soul.  For I rejoiced greatly when the brothers came and testified to your truth, as indeed you are walking in the truth.
1 John 1:1-3 (ESV)
Gaius was recognized as a man who obeyed the Word of God and "walked in truth".
Some of the brethren had made several visits to John, and they had joyfully reported that Gaius was a glowing example of what a disciple ought to be.
They gave him a great shout out!
John never had to fear when Gaius' name came up!
What made Gaius such a good testimony? God's truth. The truth was "in him" and enabled him to walk in obedience to God's will. Gaius read the Word, meditated on it, delighted in it, and then practiced it in his daily life. What digestion is to the body, meditation is to the soul. It is not enough merely to hear the Word or read the Word. We must inwardly "digest it" and make it part of our inner persons.
It is clear that Gaius' entire life was wrapped up in the truth. True living comes from the living truth. Jesus the Messiah, the truth, is revealed in the Word, which is God's truth. The Holy Spirit is also truth, and He teaches us the truth. The Spirit of God uses the Word of God to reveal the Son of God, and then to enable us to obey the will of God and "walk in truth."
3 John 3–4 — 3 For I was very glad when brethren came and testified to your truth, that is, how you are walking in truth. 4 I have no greater joy than this, to hear of my children walking in the truth.
Romans 16:19 — 19 For the report of your obedience has reached to all; therefore I am rejoicing over you, but I want you to be wise in what is good and innocent in what is evil.
Now this an exciting testimony from Paul. Paul has confidence. Paul is boasting of the brother. Paul is comforted. Paul's joy is over the top.
Imagine getting a shout out from the Apostle Paul. That is very COOL.
2 Corinthians 7:4 — 4 Great is my confidence in you; great is my boasting on your behalf. I am filled with comfort; I am overflowing with joy in all our affliction.
Philippians 1:23–26 — 23 But I am hard-pressed from both directions, having the desire to depart and be with the Messiah, for that is very much better; yet to remain on in the flesh is more necessary for your sake. Convinced of this, I know that I will remain and continue with you all for your progress and joy in the faith, so that your proud confidence in me may abound in the Messiah Jesus through my coming to you again.
Philippians 4:1 —Therefore, my beloved brethren whom I long to see, my joy and crown, in this way stand firm in the Master, my beloved.
Colossians 2:5 — 5 For even though I am absent in body, nevertheless I am with you in spirit, rejoicing to see your good discipline and the stability of your faith in the Messiah.
1 Thessalonians 2:19–20 — 19 For who is our hope or joy or crown of exultation? Is it not even you, in the presence of our Master Jesus at His coming? 20 For you are our glory and joy.
1 Thessalonians 3:9 — 9 For what thanks can we render to God for you in return for all the joy with which we rejoice before our God on your account,
---
We have good news! Want to know how to be saved? Click here and here for more.