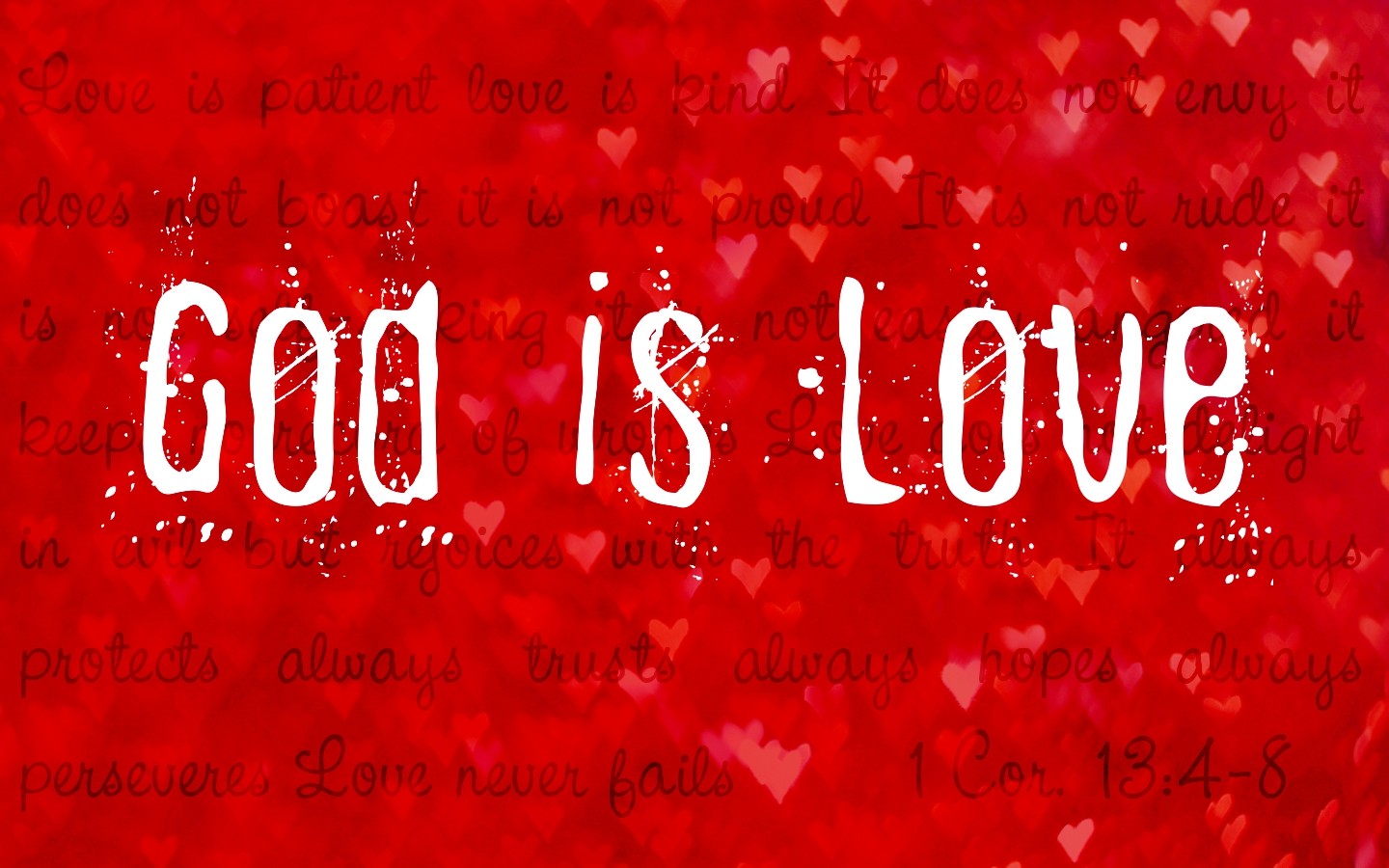 Love is not something God does.
Love is something God is.
Greater love has no one than this, that one lay down his life for his friends.
John 15:13
This is a huge distinction between what God does and who he is. Because God is love, how we see every aspect of every day takes on new meaning.
God is love.
Jesus proved His love for me by dying on the cross so that I can be reconciled to God the Father. Jesus has sealed me with the Holy Spirit. The death of Jesus is how I know what love is. Now this is some good news!
1 John 3:16 — We know love by this, that He laid down His life for us; and we ought to lay down our lives for the brethren.
1 John 4:10 — In this is love, not that we loved God, but that He loved us and sent His Son to be the propitiation for our sins.
Ephesians 5:2 — And walk in love, just as the Messiah also loved you and gave Himself up for us, an offering and a sacrifice to God as a fragrant aroma.
Ephesians 5:25 — Husbands, love your wives, just as the Messiah also loved the church and gave Himself up for her.
I get to decide whether to love or not. So do you. I often am not loving. I can be mean and cruel. I have no defense.
Master Jesus the Messiah, Son of God, have mercy on me, a sinner.
We have good news! Want to know how to be saved? Click here and here for more.