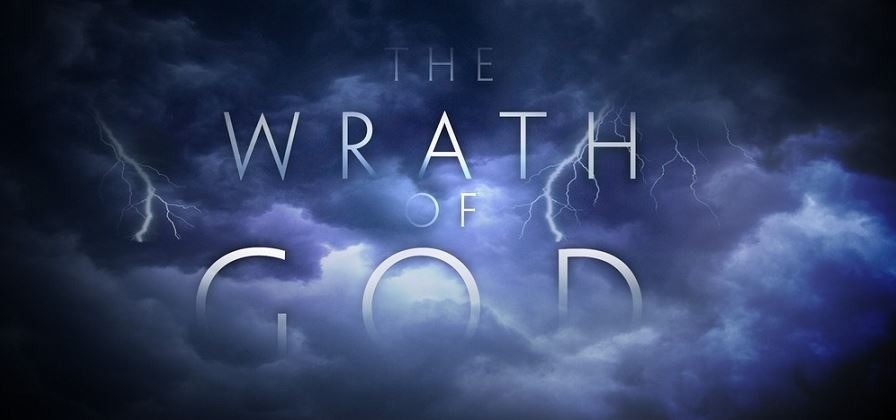 We all love to think of the love of God. We relish His goodness, love, mercy, grace, patience, and peace. Sometimes it seems like the pages that highlight the wrath of God are missing from our Bibles. We misunderstand His holiness, righteousness, jealousy and justice.
A unified view of God and His characteristics include all of these elements. The Bible does in fact talk about the wrath of God. And, it is not just an Old Testament thing. Jesus and the Apostles emphasize it as well.
How do we define the wrath of God? Dr. Gruden defines it this way.
It may surprise us to find how frequently the Bible talks about the wrath of God. Yet if God loves all that is right and good and all that conforms to his moral character, then it should not be surprising that he would hate everything that is opposed to his moral character. God's wrath directed against sin is therefore closely related to God's holiness and justice. God's wrath may be defined as follows: God's wrath means that he intensely hates all sin. [1]
In the Baker Encyclopedia we see this:
Metaphor for God's displeasure with human beings and actions. At a glance, the biblical teaching on the wrath of God seems inconsistent with the doctrine of God's love. Unfortunately, ignorance of the OT and a misunderstanding of the NT have resulted in a heretical view of the biblical canon (Marcionism), in which the OT reveals the God of wrath and the NT reveals the God of love. Contrary to popular misconception the NT, like the OT, also teaches the wrath of God in connection with his love. The biblical teaching on God's love cannot be appreciated unless it is seen in contrast with the biblical teaching on his wrath. The word "wrath" is a concept represented by many different words and idioms in the original languages of the Bible. The references to God's wrath are the most frequent—nearly three times as many as any other subject.[2]
God says to Moses.
I have seen this people.… Now therefore let me alone, that my wrath may burn hot against them and I may consume them" (Ex. 32:9–10)
Later Moses tells the people,
"Remember and do not forget how you provoked the Lord your God to wrath in the wilderness.… Even at Horeb you provoked the Lord to wrath, and the Lord was so angry with you that he was ready to destroy you" (Deut. 9:7–8)
We read in John 3:36,
Whoever believes in the Son has eternal life; whoever does not obey the Son shall not see life, but the wrath of God remains on him.
Paul says,
"For the wrath of God is revealed from heaven against all ungodliness and unrighteousness of men" (Rom. 1:18)
But because of your hard and impenitent heart you are storing up wrath for yourself on the day of wrath when God's righteous judgment will be revealed. Romans 2:5
but for those who are self-seeking and do not obey the truth, but obey unrighteousness, there will be wrath and fury. Romans 2:8
Since, therefore, we have now been justified by his blood, much more shall we be saved by him from the wrath of God. Romans 5:9
What if God, desiring to show his wrath and to make known his power, has endured with much patience vessels of wrath prepared for destruction, Romans 9:22
On account of these the wrath of God is coming. Col. 3:6
wait for his Son from heaven, whom he raised from the dead, Jesus who delivers us from the wrath to come. 1 Thess. 1:10
by hindering us from speaking to the Gentiles that they might be saved—so as always to fill up the measure of their sins. But wrath has come upon them at last! 1 Thess. 2:16
For God has not destined us for wrath, but to obtain salvation through our Master [Lord] Jesus the Messiah [Christ] 1 Thess. 5:9
As I swore in my wrath, 'They shall not enter my rest Heb. 3:11
calling to the mountains and rocks, "Fall on us and hide us from the face of him who is seated on the throne, and from the wrath of the Lamb, for the great day of their wrath has come, and who can stand?" Rev. 6:16–17
From his mouth comes a sharp sword with which to strike down the nations, and he will rule them with a rod of iron. He will tread the winepress of the fury of the wrath of God the Almighty. Rev. 19:15
So, we see the New Testament, including Jesus, speak of the wrath of God. God hates sin. When we understand that, we understand why wrath is necessary.
Yet it is helpful for us to ask what God would be like if he were a God that did not hate sin. He would then be a God who either delighted in sin or at least was not troubled by it. Such a God would not be worthy of our worship, for sin is hateful and it is worthy of being hated. [3]
As followers of Jesus and His disciples, we do not need to fear the wrath of God. although we "were by nature children of wrath, like the rest of mankind" (Eph. 2:3), we now have trusted in Jesus, "who delivers us from the wrath to come" (1 Thess. 1:10). We should be amazed to think that our Master Jesus the Messiah bore the wrath of God that was due to our sin, in order that we might be saved (Rom. 3:25–26).
The good news is that God is patient. God is very patient. Consider this:
"The Lord is … slow to anger [patience] and abounding in steadfast love. He will not always chide, nor will he keep his anger [wrath] forever" (Ps. 103:8–9)
We should be very zealous for evangelism. It seems to be missing from most churches today. I grew up in the Baptist tradition. We had an alter call every service. We baptized new converts many times a month. We understood the implications of the wrath of God. It motivated us to action.
[1] Grudem, W. (2020). Systematic Theology: An Introduction to Biblical Doctrine (Second Edition, p. 245). Grand Rapids, MI: Zondervan Academic.
[2] Elwell, W. A., & Beitzel, B. J. (1988). Wrath of God. In Baker encyclopedia of the Bible (Vol. 2, pp. 2166–2167). Grand Rapids, MI: Baker Book House.
[3] Grudem, W. (2020). Systematic Theology: An Introduction to Biblical Doctrine (Second Edition, p. 246). Grand Rapids, MI: Zondervan Academic.
---
We have good news! Want to know how to be saved? Click here and here for more.