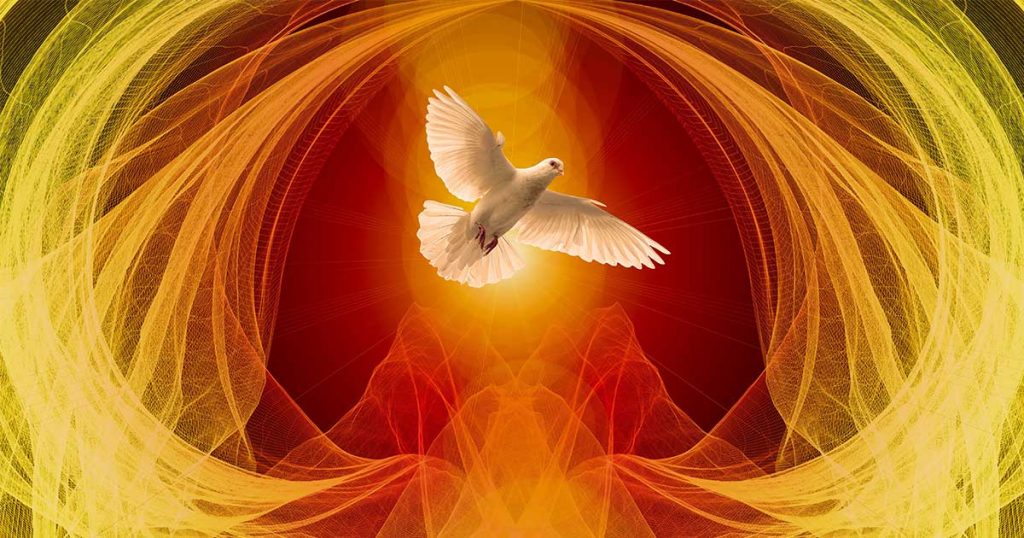 This is stunning. Please let it sink in. Am I ready for the Holy Spirit to explode in my life?
Ever been in a tornado or hurricane? The disciples experienced firsthand a mighty rushing wind.
Ever been in a fire storm? The disciples experienced firsthand a fire storm landing on them.
When the day of Pentecost arrived, they were all together in one place. And suddenly there came from heaven a sound like a mighty rushing wind, and it filled the entire house where they were sitting. And divided tongues as of fire appeared to them and rested on each one of them. And they were all filled with the Holy Spirit
English Standard Version (Wheaton, IL: Crossway Bibles, 2016), Acts 2:1–4
This is the power of the Holy Spirt.
We are like children sitting on the floor playing with dynamite.
We need to get our helmets on.
We need to put our seat belts on as we sit in our pews at church.
The promise from Jesus was "you will receive power when the Holy Spirit has come upon you, and you will be my witnesses in Jerusalem and in all Judea and Samaria, and to the end of the earth." The Greek word for power is δύναμις [dynamis]: the potentiality to exert force in performing some function—'power.' This is the word we get dynamite from. It is explosive power.
Source: Johannes P. Louw and Eugene Albert Nida, Greek-English Lexicon of the New Testament: Based on Semantic Domains (New York: United Bible Societies, 1996), 679.
Why do people in church seem like cheerful, brainless tourists on a packaged tour of the Absolute? … Does anyone have the foggiest idea what sort of power we blithely invoke? Or, as I suspect, does no one believe a word of it? The churches are children playing on the floor with their chemistry sets, mixing up a batch of TNT to kill a Sunday morning. It is madness to wear ladies' straw hats and velvet hats to church; we should all be wearing crash helmets. Ushers should issue life preservers and signal flares; they should lash us to our pews. For the sleeping GOD may wake someday and take offense, or the waking GOD may draw us to where we can never return. 
via What religious snake handlers want – Think Christian.
I do not have any clue how much of the Holy Spirit God will give me. It is without measure, and it is explosive. The Holy Spirit will blow up all our worlds. It still happens today.
Luke 11:13 (ESV) — 13 If you then, who are evil, know how to give good gifts to your children, how much more will the heavenly Father give the Holy Spirit to those who ask him!"
John 3:34 (ESV) — 34 For he whom God has sent utters the words of God, for he gives the Spirit without measure.
Acts 2:38–39 (ESV) — 38 And Peter said to them, "Repent and be baptized every one of you in the name of Jesus Christ for the forgiveness of your sins, and you will receive the gift of the Holy Spirit. 39 For the promise is for you and for your children and

for all who are far off

, everyone whom the Lord our God calls to himself."
Acts 2:17 (ESV) — 17 " 'And in the last days it shall be, God declares, that I will pour out my Spirit

on all flesh

, and your sons and your daughters shall prophesy, and your young men shall see visions, and your old men shall dream dreams;
Acts 10:45 (ESV) — 45 And the believers from among the circumcised who had come with Peter were amazed, because the gift of the Holy Spirit was poured out even on the Gentiles.
Acts 11:17 (ESV) — 17 If then God gave the same gift to them as he gave to us when we believed in the Lord Jesus Christ, who was I that I could stand in God's way?"
Acts 15:8 (ESV) — 8 And God, who knows the heart, bore witness to them, by giving them the Holy Spirit just as he did to us,
Romans 8:9 (ESV) — 9 You, however, are not in the flesh but in the Spirit, if in fact the Spirit of God dwells in you. Anyone who does not have the Spirit of Christ does not belong to him.
Galatians 3:14 (ESV) — 14 so that in Christ Jesus the blessing of Abraham might come to the Gentiles, so that we might receive the promised Spirit through faith.
1 Thessalonians 4:8 (ESV) — 8 Therefore whoever disregards this, disregards not man but God, who gives his Holy Spirit to you.
Hebrews 2:4 (ESV) — 4 while God also bore witness by signs and wonders and various miracles and by gifts of the Holy Spirit distributed according to his will.
---
We have good news! Want to know how to be saved? Click here or here for more.