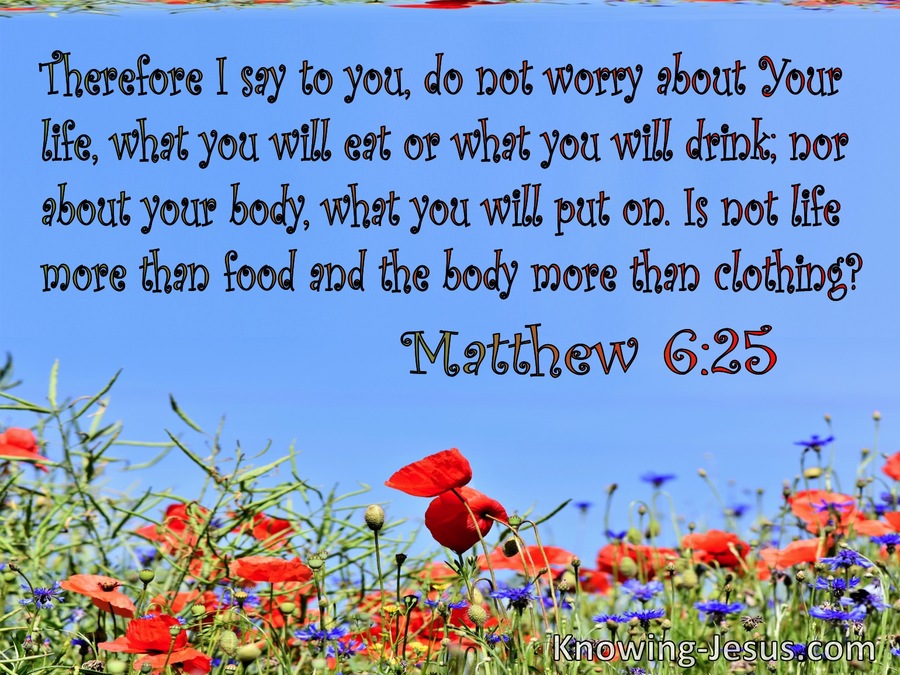 What Jesus would say to me if he just walked into my room right now?
I think he would look right at me and smile. He would sit down right beside me, and he would put his arm around my shoulder to talk.
I think on most days he would say "Why do you worry so much, child?
You belong to me.
Your family belongs to me. I want you to count on Me.
Know that I love you.
Your worry smothers your awareness of how my Love for you constantly fills your life."
And then, I would look right back at Him and say, "You're right!" And then I would smile too.
---
We have good news! Want to know how to be saved? Click here or here for more.
Therefore, I tell you, do not be anxious about your life, what you will eat or what you will drink, nor about your body, what you will put on. Is not life more than food, and the body more than clothing? 26 Look at the birds of the air: they neither sow nor reap nor gather into barns, and yet your heavenly Father feeds them. Are you not of more value than they?  [1]
Matthew 6:25-26
[1] The Holy Bible: English Standard Version (Wheaton, IL: Crossway Bibles, 2016), Mt 6:25–26.