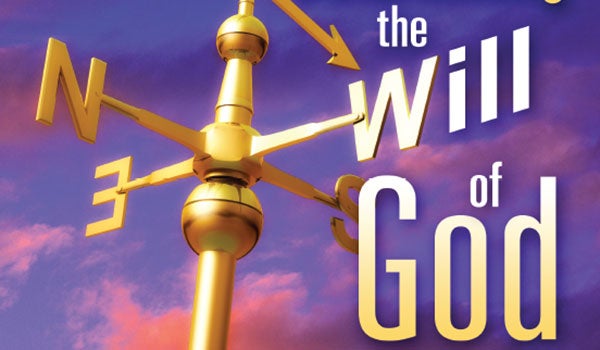 Jesus only does what he hears the Father say to do. That is His standard for us as well. We are living in Jesus' new government if we do what God asks us to do.
Jesus knows the source of his power and life. The life of a disciple of Jesus is one all about listening to God and deciding to act on what God wants us to do. That is the source of power in God's world.
Notice the sequence.
I can do nothing on my own. As I hear, I judge, and my judgment is just, because I seek not my own will but the will of him who sent me. If I alone bear witness about myself, my testimony is not true. There is another who bears witness about me, and I know that the testimony that he bears about me is true. You sent to John, and he has borne witness to the truth[1]
John 5:30-33
Wrapping up this paragraph is a reminder that Jesus can't do anything on his own. Even though the Father who sent him has given all judgment to him, he'll still judge according to what he hears is his Father's will.
And that fact guarantees a right judgment.
Whatever problems the doctrine of judgment throws up in our minds (and those problems were no less to the minds of ancient people than they are to us moderns)—whatever those problems, Jesus teaches that he'll make no mistakes in judgment.
It'll be right. It'll be just.
That thought is reassuring. It can also be frightening. "The fear of the Lord is the beginning of wisdom" (Psalm 111:10; Proverbs 9:10).[2]
---
We have good news! Want to know how to be saved? Click here or here for more.
God's Goal: The very essence of Jesus' life is his seeking the will of God; always. That is, it. We are to do the same.
How is the will of God revealed. It is revealed in the word of God. That is the way we have confidence that what we are hearing is from God.
Isaiah 55:10–11 says, "As the rain cometh down, and the snow from heaven, . . . So shall my word be that goes forth out of my mouth: it shall not return unto me void" (KJV)
When God says that His Word will not return to Him void, we understand that God is sovereign. The promise is that God's Word will accomplish what He wants it to, not necessarily what we want it to. We may share the Word with the purpose of changing someone's mind—and the person's mind doesn't change.
Was God's Word void? No, but our personal goals may have been different from God's. Like the wind that "blows wherever it pleases," the Holy Spirit moves in mysterious ways (John 3:8). And God may use His Word in surprising ways, at surprising times, and in surprising people.
We can't predict exactly how God will use His Word any more than meteorologists can predict with certitude the rainfall and snowfall.
God's Word will not return void. It is too powerful. When God said, "Let there be light," the immediate result was that "there was light" (Genesis 1:3). When Jesus said, "Peace! Be still!" the wind ceased and the sea calmed (Mark 4:39).
God's Word will always prosper; God will succeed, and those who receive His Word will be overcomers as well.
2 Timothy 3:16 (CSB) — 16 All Scripture is inspired by God and is profitable for teaching, for rebuking, for correcting, for training in righteousness,
2 Samuel 7:21 (CSB) — 21 Because of your word and according to your will, you have revealed all these great things to your servant.
Psalm 103:20–21 (CSB) — 20 Bless the Lord, all his angels of great strength, who do his word, obedient to his command. 21 Bless the Lord, all his armies, his servants who do his will.
Colossians 1:25–26 (CSB) — 25 I have become its servant, according to God's commission that was given to me for you, to make the word of God fully known, 26 the mystery hidden for ages and generations but now revealed to his saints.
1 John 2:4–5 (CSB) — 4 The one who says, "I have come to know him," and yet doesn't keep his commands, is a liar, and the truth is not in him. 5 But whoever keeps his word, truly in him the love of God is made complete. This is how we know we are in him:
[1] The Holy Bible: English Standard Version. (2016). (Jn 5:30–33). Wheaton, IL: Crossway Bibles.
[2] Gundry, R. H. (2010). Commentary on the New Testament: Verse-by-Verse Explanations with a Literal Translation (p. 377). Peabody, MA: Hendrickson Publishers.