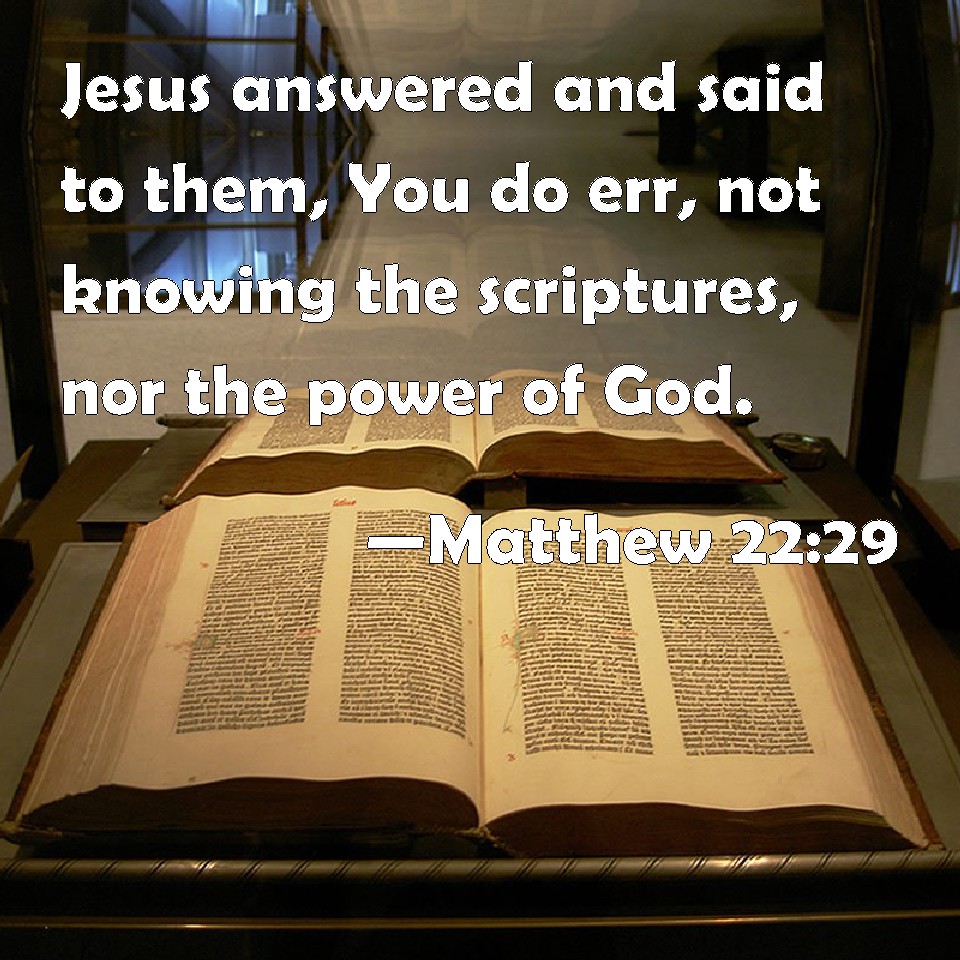 This is instructive. As Philip was traveling to Gaza, the Holy Spirit led him to a man who was reading a portion of Isaiah. Philip approached the man, saw what he was reading, and asked this particularly important question: "Do you understand what you are reading?" (Acts 8:30). Philip knew that insight was the starting point for faith. Without insight into the Bible, we cannot apply it, obey it, or believe it.
The Sadducee's were trying to trap Jesus about the resurrection. The Sadducees were a smaller group than the Pharisees but were often in control of important political and religious positions. Their denial of the resurrection of the dead and their acceptance of only the first five books of the OT are essential elements in some of the significant differences which arose between the Sadducees and the Pharisees.
But Jesus answered and said to them, "You are mistaken, not understanding the Scriptures nor the power of God.
Matthew 22:29
Jesus shows an important truth that is still often missed by the religious elites. So much so that when the crowds who listened to Jesus heard His answer, "they were astonished at His teaching". Here is the truth.
We must understand the scripture.
The power of the Holy Spirit guides us.
We must keep scripture in context.
We must let scripture interpret scripture.
Here is some more scripture on this:
Psalm 119:98–100 — 98 Your commandments make me wiser than my enemies, For they are ever mine. I have more insight than all my teachers, For Your testimonies are my meditation. I understand more than the aged, Because I have observed Your precepts.
Psalm 119:104 — 104 From Your precepts I get understanding; Therefore I hate every false way.
Daniel 9:2 — 2 in the first year of his reign, I, Daniel, observed in the books the number of the years which was revealed as the word of Yahweh to Jeremiah the prophet for the completion of the desolations of Jerusalem, namely, seventy years.