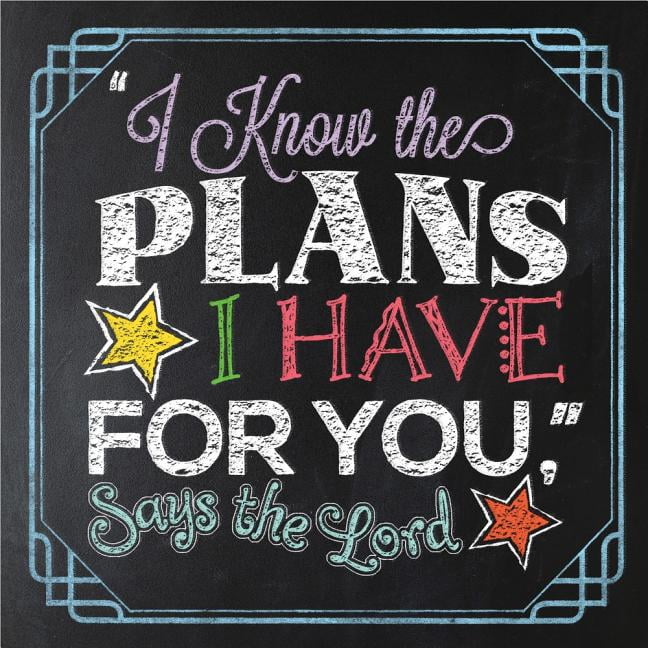 Our God is great God who cares for us. God is good all the time. God has a plan for us. God will not abandon us. God wants to give us the future for which we have hoped.
Our job is to follow Yeshua [Jesus], the Messiah and focus on what he wants us to do. The rest is up to God. God knows what he is doing. We do not know. That is an enormous difference.
For thus says Yahweh: When seventy years are completed for Babylon, I will visit you, and I will fulfill to you my promise and bring you back to this place. 11 For I know the plans I have for you, declares the Lord, plans for shalom [welfare] and not for evil, to give you a future and a hope. 12 Then you will call upon me and come and pray to me, and I will hear you. 13 You will seek me and find me, when you seek me with all your heart. 14 I will be found by you, declares the Lord, and I will restore your fortunes and gather you from all the nations and all the places where I have driven you, declares the Lord, and I will bring you back to the place from which I sent you into exile. [1]
Source: Jeremiah 29:10-14
This verse is of great comfort to so many, as it should be. It shows God's omniscience, sovereignty, and goodness.
God is God.
God has a plan.
God's plan is for our good.
We can count on God.
These hopeful verses help prepare readers for the section that follows in the prophetic book, a section known to interpreters as the Book of Consolation. Jeremiah notes that the future of the people in exile rests on God's "gracious promise" (v. 10; lit., God's "good word").
---
We have good news! Want to know how to be saved? Click

here

or

here

for more.
---
In verse 11 the gracious promise is described as plans God has for the people, plans for a "prosperity" (šalom, peace) that provides a future and "hope" (tiqwa). A tangible element to the future consists in the restoration of the people to their homeland. The restoration, however, is predicated on their seeking God with their whole heart.[2]
Sometimes we seem to ignore the part about seeking God with all our heart. ARE we?
Our job is to call on God and pray. ARE we?
Note for Hebrew: שָׁלֹם shâlôm, shaw-lome'; from 7999; safe, i.e. (fig.) well, happy, friendly; also (abstract.) welfare, i.e. health, prosperity, peace:— × do, familiar, × fare, favor, + friend, × great, (good) health, (× perfect, such as be at) peace (-able, -ably), prosper (-ity, -ous), rest, safe (-ty), salute, welfare, (× all is, be) well, × wholly.[3]
[1] The Holy Bible: English Standard Version (Wheaton, IL: Crossway Bibles, 2016), Jeremiah 29:10–14.
[2] J. Andrew Dearman, Jeremiah and Lamentations, The NIV Application Commentary (Grand Rapids, MI: Zondervan Publishing House, 2002), 262.
[3] James Strong, The New Strong's Dictionary of Hebrew and Greek Words (Nashville: Thomas Nelson, 1996).