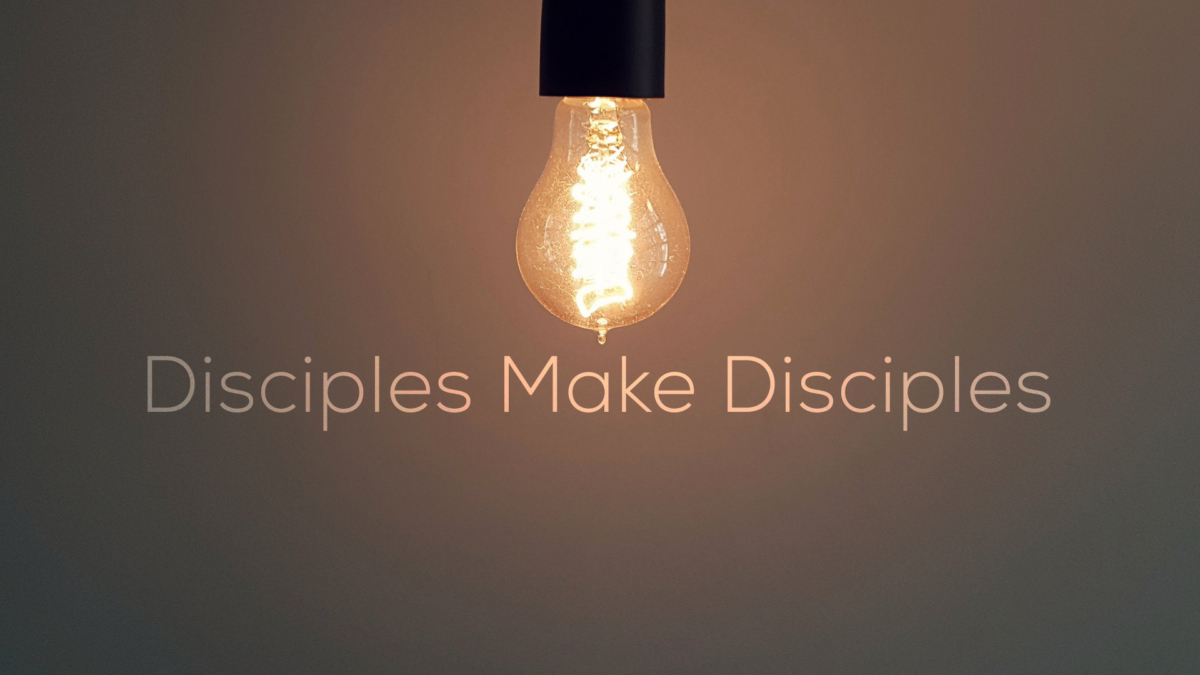 God brings salvation to us as an unconditional act. A disciple is a student who is learning. That is a continuous act of our life with Jesus.
Jesus challenges to be disciples and learn from him.
Our Lord never requires the same conditions for discipleship that he requires for salvation. ~Oswald Chambers
Jesus was quite explicit about the cost of following Him. Discipleship requires a totally committed life: "Any of you who does not give up everything he has cannot be my disciple" (Luke 14:33). Sacrifice is expected: "Jesus said to his disciples, 'If anyone would come after me, he must deny himself and take up his cross and follow me'"(Matthew 16:24). Jesus is my Master. I am His slave. That is the demand of discipleship.
Someone who follows another person or another way of life and who submits himself to the discipline (teaching) of that leader or way. In the Bible the term "disciple" is found almost exclusively in the Gospels and the Book of Acts, the only exceptions being Isaiah 8:16 and less directly Isaiah 50:4 and 54:13, where the same Hebrew word is translated "learned" and "taught," respectively. Yet clearly wherever there is a teacher and those taught, the idea of discipleship is present. [1]
Not all of Jesus' followers were able to make such a commitment. There were many who left Jesus after a while. "From this time many of his disciples turned back and no longer followed him" (John 6:66).
As a disciple [apprentice], am I learning from Jesus? The Greek term for "disciple" in the New Testament is mathetes, which means more than just "student" or "learner." A disciple is a "follower," someone who adheres completely to the teachings of another, making them his rule of life and conduct. The Pharisees prided themselves in being disciples of Moses. Another way to see it is the role of an apprentice.
Jesus' followers were called "disciples" long before they were ever called "Christians." Their discipleship began with Jesus' call and required them to exercise their will to follow Him. Jesus demanded they become slaves of the Master (aka Owner). This is not optional even though it sounds repugnant.
God's goal: Jesus clearly wants us to be disciples. In His summary of our mission, He said "Go and make disciples of all nations …  teaching them to observe all that I have commanded you." That is clear. Our job is to obey Jesus and get it done.
Matthew 10:24  — "A disciple is not above his teacher, nor a slave above his master."
Isaiah 8:16  — Bind up the testimony, seal the law among my disciples.
Mark 2:18  — John's disciples and the Pharisees were fasting; and they came and said to Him, "Why do John's disciples and the disciples of the Pharisees fast, but Your disciples do not fast?"
Amos 7:14  — Then Amos replied to Amaziah, "I am not a prophet, nor am I the son of a prophet; for I am a herdsman and a grower of sycamore figs.
John 9:28  — They reviled him and said, "You are His disciple, but we are disciples of Moses."
1 Kings 20:35  — Now a certain man of the sons of the prophets said to another by the word of the Master, "Please strike me." But the man refused to strike him.
Luke 6:40  — "A pupil is not above his teacher; but everyone, after he has been fully trained, will be like his teacher."
Isaiah 19:11  — The princes of Zoan are mere fools; The advice of Pharaoh's wisest advisers has become stupid. How can you men say to Pharaoh, "I am a son of the wise, a son of ancient kings"?
John 1:35  — Again the next day John was standing with two of his disciples.
Jesus used the term disciple but never Christians. The first instance of the word Christians is found in the book of Acts: "The disciples were first called Christians in Antioch" (Acts 11:26). Most Bible scholars agree that it is unlikely that the believers themselves thought up the name "Christians." The early church had other names for themselves, such as "disciples" and "saints" and "brothers".
[1] Helm, P. (1988). Disciple. In Baker encyclopedia of the Bible (Vol. 1, p. 629). Grand Rapids, MI: Baker Book House.