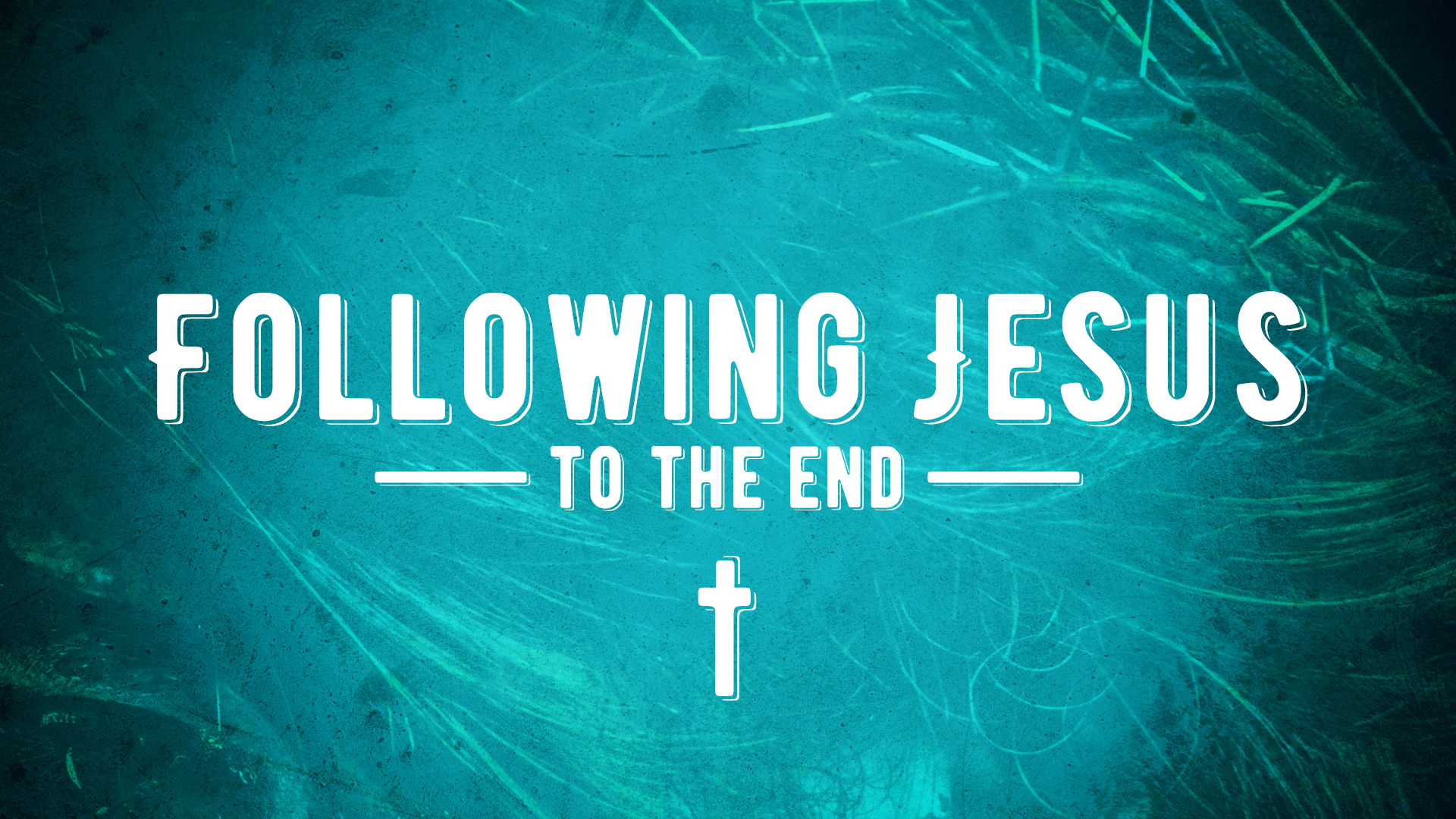 Am I astonished or afraid? Those who simply follow get afraid. Perhaps they were more curious than committed. Jesus wants commitment.
Those who are his disciples and following the new plan are astonished. They were committed to Jesus. Two groups seeing the same thing have polar opposite reactions. What is our reaction?
His peace drives out fear all together.
Jesus is leading us. Jesus knew what was going to happen.
He let it be plain to His followers.
Jesus gave them hope. Jesus promised he would rise from the dead. This was good news.
Jesus delivered on his promise. We can count on his word. God is great. Everything is possible with God. He delivered Jesus, his son, from death.
Here are the key ideas:
It is more important to be committed and be a disciple.
God's goal for us is be committed to do what God wants.
God is great and raises his son from the dead.
God loves us and has demonstrated it with the sacrifice of Jesus, the Messiah.
And they were on the road, going up to Jerusalem, and Jesus was walking ahead of them. And they were amazed, and those who followed were afraid. And taking the twelve again, he began to tell them what was to happen to him, saying, "See, we are going up to Jerusalem, and the Son of Man will be delivered over to the chief priests and the scribes, and they will condemn him to death and deliver him over to the Gentiles. And they will mock him and spit on him, and flog him and kill him. And after three days he will rise."
English Standard Version. (2016). (Mark 10:32–34). Wheaton, IL: Crossway Bibles.
The destination was still Jerusalem, and Jesus was still leading the way. As Mark wrote his account of the Savior's journey to Calvary, he must have meditated much on the great "Servant Songs" in Isaiah 42–53. "For Yahweh God will help me; therefore shall I not be confounded: therefore I have set my face like a flint, and I know that I shall not be ashamed" (Isa. 50:7). We cannot but admire the courage of God's Servant as He made His way to Calvary, and we should adore Him more because He did it for us.
We must try to understand the bewilderment and fear of His followers, for this was a difficult experience for them and not at all what they had planned or expected.
Each new announcement of His death only added to their perplexity.
In the first two announcements, Jesus had told them what would occur; but now He told them where His passion will take place—in the Holy City of Jerusalem!
In this third announcement, He also included the part that the Gentiles would play in His trial and death, and for the fourth time, He promised that He would rise again.
He told His disciples the truth, but they were in no condition to understand it.
In the light of our Master's announcement of His death, we are embarrassed and ashamed to read of James and John asking for thrones. How could they and their mother be so callous and selfish? Peter had responded to the first announcement by arguing with Jesus; after the second announcement, the disciples responded by arguing among themselves over who was the greatest. These men seemed blind to the meaning of the Cross.
Sources:
English Standard Version. (2016). (Mark 10:32–34). Wheaton, IL: Crossway Bibles.
Wiersbe, W. W. (1996). The Bible exposition commentary (Vol. 1, p. 147). Wheaton, IL: Victor Books.